Laura had a fun conversation with Brooke Walker of KSL Television's "Studio 5″ show on Friday, November 11th in Salt Lake City, UT. They discussed "Brain Power in the Bedroom" and her new book — Knowing HER Intimately: 12 Keys for Creating a Sextraordinary Marriage. Some of the topics included:
Developing a "Sexy State of Mind"
How thoughts affect sex
Having a positive sexual blueprint
Mental discipline inside and outside the bedroom
Check out the interview here and learn how you can create a Sextraordinary Marriage!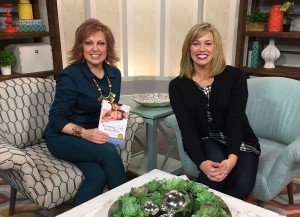 Related Videos: