Annual Couples' Valentine's Cruise Information
"The cruise was fantastic!!! I only wish next February was already here. This had to be the most fun vacation I have ever had. It felt like I was out on a really fun date for seven nights in a row. I loved the seminars, the entertainment, the food, excursions, friends, clean rooms, everything was so excellent!!!!!!!!"
CRUISE INFO:  2020 | 2018 | 2014 | 2011 | 2008 | 2007 | 2006
PHOTOS:         2020 | 2018 | 2014 | 2011 | 2008 | 2007 | 2006
OTHER INFO:   Cruise Comments  |  Favorite Things

---

* SOLD OUT *
Couples' Valentine's Cruise #7
Host – StrengtheningMarriage.com & Columbus Travel
Headliner – Laura M. Brotherson, LMFT, CST
Saturday, Feb 15 – Saturday, Feb 22, 2020
~ Marriage Enrichment at Sea! ~
~ 2020 Cruise Highlights ~
~ 2020 Cruise Photos ~
Headliner: Laura M. Brotherson, LMFT, CST – Licensed Marriage and Family Therapist, Certified Sex Therapist, Author of Knowing HER Intimately: 12 Keys for Creating a Sextraordinary Marriage and And They Were Not Ashamed and Host of "The Marital Intimacy Show"
~~~~~~~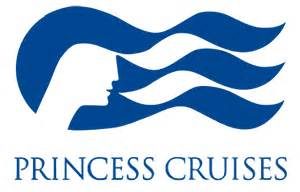 Join us for a fabulously fun Couple's Valentine's Cruise to the beautiful Mexican Riviera! We'll set sail on the stunning Royal Princess cruise ship for 7 romantic days. Leaving from Los Angeles, CA, we'll visit Cabo San Lucas, Mazatlan and Puerto Vallarta. This group cruise includes marriage enrichment seminars, group dinners, group excursions and so much more!!! You won't want to miss this! Check out all the previous cruise photos at the links above to see how much FUN we have!!
Cruise Line: Princess Cruises
Ports: Cabo San Lucas, Mazatlan, Puerto Vallarta, Los Angeles, CA
Cruise Ship: Royal Princess
Departure City: Los Angeles, CA
Rates: $849 (inside cabin) or $924 (for balcony)
"Benefits of Belonging" – Cruise with us and enjoy:
Couples' Cruise "Opening Social"
Fun marriage seminars to strengthen your marriage…intimately!
Group dinners
The opportunity to schedule a consultation with Laura (limited openings/additional cost)
Our own "Newlywed/Not-so-newlywed" game show!
Group excursions — i.e. Whale Watching!! (additional cost)
Couples' Cruise "Closing Social"
Association with fun people who make their marriage a priority
Personal message from Laura:
PRICING & REGISTRATION INFORMATION
Our Special Group Cruise Rates:
Inside Cabin – $849 per person
Balcony Cabin – $924 per person
Mini Suite – $1,199 per person
Taxes and fees from $125 per person
NOTE: Cabin prices above are special rates that require a non-refundable deposit. This non-refundable rate will save you about $200 per person off the regular rates. Ask your agent at Columbus Travel for more details – 800-373-3328
Couples' Cruise Marriage Seminars: $150 per person
As part of this fabulous Couples' Cruise you will enjoy 8 hours of additional fun and marriage-enriching insights and activities at the marriage seminars during the days at sea. If you've been on Laura's counseling wait list for some time or would just like a little extra help for your marriage, this is a great way to get many hours of "counseling" for a fraction of the price.
A deposit of approximately 20% of the cruise cost per person is due at time of reservation to secure your cabin. Only 50 couples will be able to join us, and previous Couples' Cruises have sold out, so book early! This cruise will fill fast especially with the reduced flight costs (and flight length) for most couples coming from the western part of the country. With our "bring some friends" discount, you can get a $25 credit for every couple you refer (up to three additional couples) that join us on the cruise! It can be even more fun to bring along some friends for the festivities!
Contact Columbus Travel to REGISTER and answer any questions about this
Couples' Valentine's Cruise with Laura M. Brotherson

800-373-3328
Phone:   1-800-373-3328
Email:     info@columbusvacations.com
Website: couplesvalentinecruise.com
* Click the other Couples' Cruise links at the top of this page to learn more about previous Couples' Valentine's Cruises — including reviews and lots of FUN pictures!
Click Here for more information and to Reserve your Cabin!
Couples' Cruise Group Excursions
As we get closer to the cruise time, we will be offering excursion opportunities with the group at these ports like whale watching!! (additional costs apply). These are optional, but a fun way to interact with the other couples in the group and enjoy the entire experience even more.
Previous Couples' Cruises have SOLD OUT and this one is sure to as well…!
Call Columbus Travel today to Reserve your Spot!
800-373-3328
For additional cruise details, visit:
---
COUPLES' CRUISE COMMENTS
"The cruise was fantastic!!! I only wish next February was already here. This had to be the most fun vacation I have ever had. It felt like I was out on a really fun date for seven nights in a row. I loved the seminars, the entertainment, the food, excursions, friends, clean rooms, everything was so excellent!!!!!!!!"
---
"I think the cruises with Laura are the best cruises I've ever been on. It was the ultimate "Valentine's Cruise," and I highly recommend the tradition! The investment in your marriage will be returned MANY times the investment!"
---
"We had a wonderful time on the Couples Cruise! The weather was amazing, the islands were stunning, the ship was cool and the company was the best. We were in bathing suits almost every day and did things like snorkeling, kayaking, snorkeling, sun bathing, snorkeling, hiking, etc. In the evenings, we were making friends with the couples in the group, EATING, and dancing, and spending time in the spa. We had such a good time getting to know everyone and learning more about our marriage. Laura's seminars made a good cruise great. It is so refreshing to learn about sexual responses / differences, communication, and even anatomy from a source that is not raunchy or too revealing. Laura and her husband are younger than expected but Laura is so knowledgeable and passionate (no pun intended) about the subject that you feel so comfortable learning from her. I cannot say that the cruise solved all of our issues but we are working on it, and doing a lot of "homework." Wink! Wink! My husband and I have told everyone who will listen about how great it was so, Laura, you will have to be an extra good student and hurry through your graduate program so that we can plan on another cruise. We may double the attendance with a group from our circle of friends!"
---
"The cruise was GREAT, not only for the for the seminars alone, but it was so much fun getting to know other couples, socializing, and the on-shore tours. In fact, I think the cruises with Laura are the best cruises I've ever been on. It was the ultimate "Valentine's Cruise," and I highly recommend the tradition! The investment in your marriage will be returned MANY times the investment!"
---
"The cruise and the seminars were definitely a 10! I think the dinners together was one of my favorite things because we had such a good time with our new friends!! I have recommended this cruise to my family and friends, and I have even apologized to those I should have invited this time! Thank you so much, we loved it, loved it, loved it!!!"
---
"I just have to let you know how much I loved the cruise. I was so impressed with how Laura and her husband went around visiting with people and seemed to know everyone by name. That was so cool. Nothing seemed to ruffle her feathers. Laura must have a real gift. She is so well read and informed about almost everything it seems, and the information she needed appeared at her finger tips in seconds when needed. I don't think she even knows how to say the word um!"
---
"This cruise was a blast! I highly recommend it to any couple that wants to build a better marriage…and come away with a better relationship with your husband as your best friend and lover!!"
---
"The cruise was a miracle for our marriage…my wife came away with so many insights, and hope that we can address our issues. The presentations/discussions were the best part of the whole cruise! That made the whole week worthwhile!!! And Yes! we would like some 'further discussion on creating a wonderfully fulfilling intimate relationship' through our phone consults with you. Seriously, the best part of the whole cruise for us was the homework!!—discussing and applying what we learned. Thank you so much for the time we were able to spend together with you! My wife has come home from the cruise waiting on me hand-and-foot, which sounds totally selfish, except that I am trying to do the same for her. The cruise not only allowed us to completely re-frame how we view our sex lives together, but our whole marriage."
---
FAVORITE THINGS
Water sports–Snorkeling, Snuba, Kayaking

Having great people to get to know and hang out with

Dancing

The marriage seminars/nourishing your marriage

The "homework"/discussing and applying what you learned

The food!

Dinners together

Spending uninterrupted time with your spouse

Formal nights (dressing up!)

The entertainment/shows

Movies under the stars

The marriage gameshow

Karaoke

The group opening and closing socials

Lounging on the decks/enjoying the swimming pools

The beaches

Just getting away from it all for some rest and relaxation…!