The Dating Divas – Online "Sex Seminar"

Improve your sex life from the privacy of your own home!!

NOW AVAILABLE!
Get Online Access HERE!!

Mis-matched sex drives, boring routines, unspoken desires, or even more serious issues can turn the bedroom into a source of stress & frustration. Above all your marriage needs to be connecting and enjoyable! That's why we are so excited to share a BRAND NEW resource with you that will totally transform your sex life in the very best way!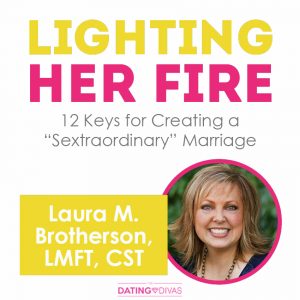 We've teamed up with The Dating Divas and other experts to put together an amazing online SEX SEMINAR! This fabulously incredible resource will help you figure out how to have your own "sextraordinary" marriage!! Laura M. Brotherson, LMFT, CST is one of the experts providing must-have insights into "Lighting Her Fire!!" In addition to all the insights you'll get from 9 sex-perts Laura will be addressing:
How women get in the mood
Why women aren't always "in the mood"
How women can genuinely "want to"
12 dimensions of female sexual wholeness
How to develop the mental focus to stay present during lovemaking
How to reach an orgasm
Here's what the incredible Tara Carson of The Dating Divas had to say on Instagram about Laura's webinar!!
Use our link in the website just below so you can get $15 off, making this only $20 for over 6 hours of expert insights!!
ONLY $20 (at this link below) – $15 off!!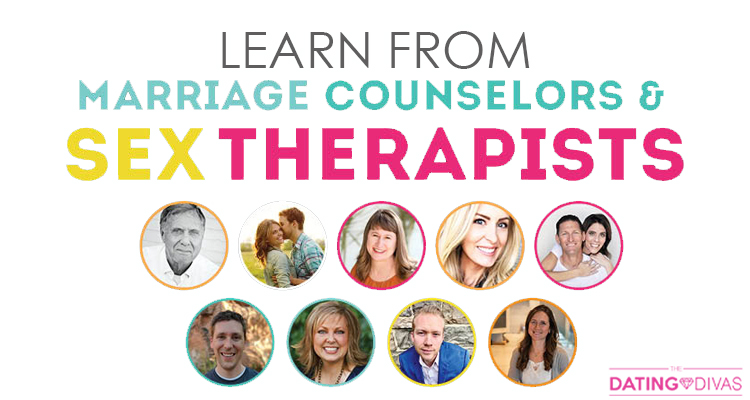 Have you ever wondered how to make sex more FUN?!
Do you want the answers to those sensitive, awkward sex questions without all of the awkwardness?
Then picture this, a place where you and your spouse can go to listen & watch presentations from EXPERTS in the field- addressing all of the sex & intimacy pain points that you didn't know how to put into words or were afraid to ask.
We put together a virtual SEX SEMINAR to make this very thing happen!
Learning from the Experts
Some of the biggest names in sex & marriage will be sharing their best tips and practical advice, in addition to steamy suggestions that will transform the way you approach physical intimacy in your marriage.
9 experts — (learn about each of them and their topics below) — including professional marriage counselors & sex therapists, will be presenting 9 different webinars including…
Dealing with Varying Sex Drives

How to Make Sex More FUN

How to Better Understand Female Sexuality

Making Time for Sex

How to Talk about Sex

Increasing Libido

How to Bust Through Limiting Sexual Beliefs

Overcoming Pornography & Sexual Addiction

Ideas to Add Variety for Long-Lasting Connection & Pleasure
Basically…
Everything you need to know about SEX!
And here's the best part. Not only can ALL of this information be absorbed from the privacy of your own home and the comfort of your couch, but you can revisit it whenever you need for 1 year! All 9 of the webinars are available to you immediately to watch anytime!!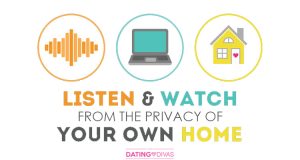 9 SEX-PERTS, 1 LOW PRICE!
This Seminar is usually offered at $35 (which is a total STEAL for all of this expert information), but if you grab your access pass RIGHT NOW, you can view all of these videos and resources for ONLY $20! We wanted to make this as affordable as possible for every couple!
Normally $35
ON SALE FOR ONLY $20 for 6 HOURS of EXPERT INSIGHTS!
($15 OFF discount applied once you add to cart and click Check Out using our link below)


(Discount applied at checkout)
Want tips for better sex?! If you want to know:
How can I build more

anticipation

for physical intimacy?

Is it possible to

avoid falling into the same sexual routine

over and over?

Can we learn to even start

TALKING about sex

?

How can we handle when one person

wants sex a lot more than the other

?

Can we build connections while dealing with

addictions or pornography

use?

How can I change my

unhelpful thoughts

about sex?

What do I do when I have a

low sex drive

but don't know why?

How can we

both feel fulfilled

with intimacy?

Is there a way to keep sexual satisfaction from declining

as we get older?
EACH one of these questions is addressed – and SO MUCH MORE!
---
Here's what's included: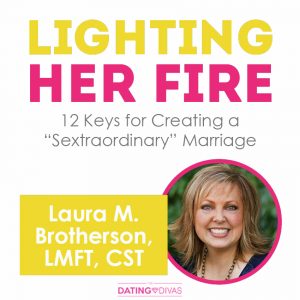 #1 – LIGHTING HER FIRE by Laura M. Brotherson, LMFT, CST – Strengthening Marriage – 12 Keys for Creating a "Sextraordinary" Marriage

Wives, want to learn how to genuinely "want to?!" Husbands, want to better understand your wife sexually?! Women have been mysteries to themselves (and their husbands) for too long! In this webinar, marriage counselor and certified sex therapist, Laura M. Brotherson, will help you learn to create a mutually fulfilling and more intimately connected sexual relationship—a sextraordinary marriage! Learn how women get in the mood, why women aren't always "in the mood," 12 dimensions of female sexual wholeness, and so much more!!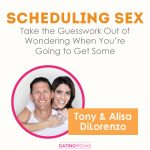 #2 – SCHEDULING SEX by ONE Extraordinary Marriage – Take the Guesswork Out of Wondering When You're Going to Get Some.
Yes! We're talking about putting sex on your calendar. Scheduling your special intimate time in the bedroom does not take the magic out of it, but rather puts the spice back in by building anticipation, creativity, and making it a priority! You can make it even spicier by giving it a secret code name that only you and your spouse know about.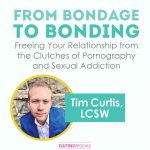 #3 – FROM BONDAGE TO BONDING by Tim Curtis, LCSW – Freeing Your Relationship from the Clutches of Pornography and Sexual Addiction
Relationships are hard! They are especially hard when mixed with the pain, loneliness, and disconnection stemming from pornography of sexual addiction. Take control of your relationship once again by learning to battle pornography use, heal from hurt, and create connection once again with these powerful and proven steps to relationship recovery. Whether you are looking to increase understanding, put prevention tools in place, or face this issue head-on, this course will have a variety of topics and strategies for you and your partner.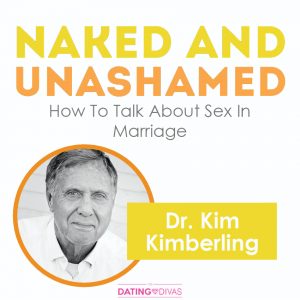 #4 – NAKED AND UNASHAMED CONVERSATIONS by Awesome Marriage – How To Talk About Sex In Marriage
How can you have awesome sex in marriage if you don't TALK about sex in your marriage? When was the last time you and your spouse had a positive conversation about your sex life? Learn how to have safe, genuine conversations about sex with your spouse. In this seminar, you'll hear from marriage counselor Dr. Kim Kimberling and his wife of 50 years, Nancy Kimberling. You'll learn how to create a safe space to talk about intimate things with your spouse in addition to getting Awesome Marriage's in-depth Love Making Survey for free.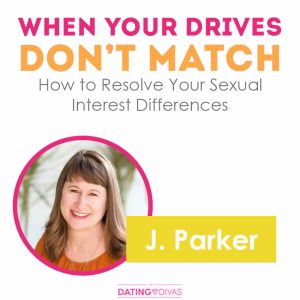 #5 – WHEN YOUR SEX DRIVES DON'T MATCH by Hot, Holy, Humorous – How to Resolve Your Sexual Interest Differences
One of you wants a lot of physical intimacy, the other not so much. How can you negotiate the mismatch? Whether you're inches, yards, or miles apart on this issue, you can close the gap and experience better intimacy! Discover how different sex drives function, then learn how to productively discuss your desires, and finally walk away with real-life ideas for aligning your sexual interest.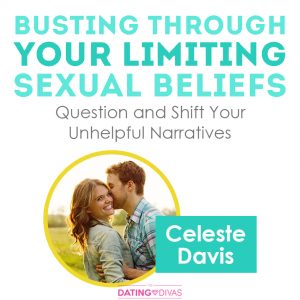 #6 – BUSTING THROUGH YOUR LIMITING SEXUAL BELIEFS by Marriage Laboratory – Question and Shift Your Unhelpful Narratives
When asked how to improve their sex lives, most people think of something on the behavioral level: new techniques, foreplay ideas, etc. But as Stephen Covey says, if you want to make small changes focus on behaviors, if you want to make QUANTUM changes, focus on changing your paradigms. In this class, we're going to be examining the limiting beliefs we have surrounding sex. We'll be questioning ideas like "Sex is just physical." "The best sex is reserved for the young, skinny and males." And "I am not sexy." If you are serious about making QUANTUM level improvements to your sex life, join us and let's bust through them together!
#7 – LOW LIBIDO by Balanced Wellness – What to Do When You Have a Low Sex Drive and Don't Know Why
How would your life change if you had the sex drive you desire? Physical intimacy is an important part of relationships and sex drive is a healthy part of feeling good. However, most people shrug low sex drive off or consider it their new "norm". In this class, Dr. Meghan Schoening will outline the most common health imbalances linked to low sex drive. Finding a diagnosis is very individualized and not all doctors dig deep enough to get to the root of the problem. Learn what to ask for, then how to find the path that may be holding you back from the energy you want in your sex life.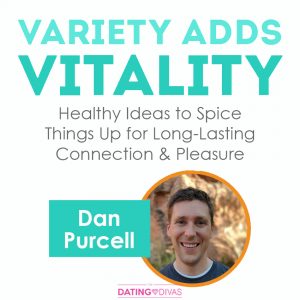 #8 – VARIETY ADDS VITALITY by Get Your Marriage On! – Healthy Ideas to Spice Things Up for Long-Lasting Connection & Pleasure
Physical intimacy in long-term committed relationships can sometimes get a bit routine and feel less… intimate. In fact, a majority of married couples report a decrease in sexual satisfaction after a few years of marriage. But guess what? It doesn't have to be that way! What about those that report an increase in satisfaction and intimacy? What are they doing to keep their marriage vital for the long haul? In this seminar, we'll discuss how healthy doses of variety can add vitality to your intimate relationship. Then, say goodbye to ruts and hello to a passionate, pleasurable, and connecting sex life!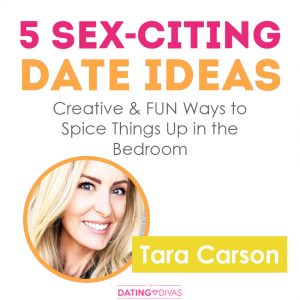 #9 – 5 SEX-CITING DATE IDEAS by The Dating Divas – Creative & FUN Ways to Spice Things Up in the Bedroom
Miss the passion from your newlywed days? Has your sex become a little boring or routine? In that case, learn how to ban bedroom boredom and put the fun and excitement back into your love life with creative & SEX-CITING date ideas! This class will share 5 FUN ways to spice things up in the bedroom! From sexy bedroom games to pillow talk conversation starters – you'll get all the tools, tips, and tricks you need to easily initiate and enjoy more intimate date nights!
---
Your sex life will never be the same!
This Seminar includes EVERYTHING you've ever wanted to know about getting that newlywed passion back and kicking boring routines to the dust.
Decide now that you are done with missed opportunities, hurt feelings, or feeling dissatisfied when it comes to your sex life. It's time to totally transform your perception of intimacy!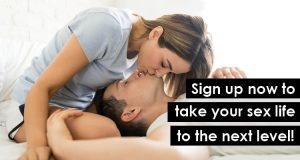 Click the link below to purchase this fabulous online seminar and start rocking your sex life immediately!!!
Normally $35
ON SALE FOR ONLY $20 (for our customers!!)
($15 OFF discount applied at checkout using our link below)

NOTE: Once you have clicked on the link, added the Sex Seminar to your cart and clicked "Check Out," you will then see the discount applied. See image below (click to enlarge):