Bio|Additional Information|Professional Associations|Speaking Endorsements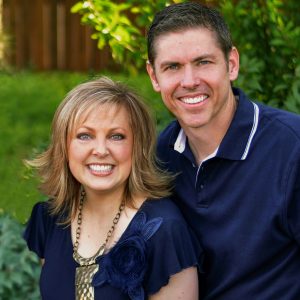 Kevin & Laura – 2015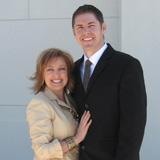 20th Anniversary — 2011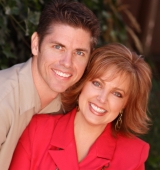 Kevin & Laura – 2009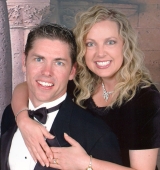 Kevin & Laura – 2008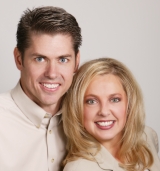 15th Anniversary – 2006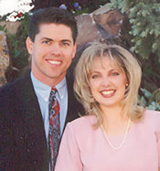 10th Anniversary – 2001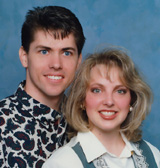 5th Anniversary – 1996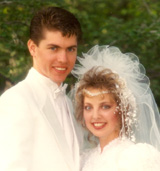 Wedding – July 1991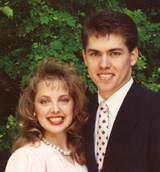 Engagement – 1991
---
Laura's Bio
Laura M. Brotherson is a Licensed Marriage and Family Therapist, Certified Sex Therapist, Author and Founder of The Marital Intimacy Institute with a mission to help couples create "sextraordinary" marriages. She counsels with individuals, couples and families in private practice (and online) and is passionate about helping couples navigate the intricacies of intimacy. She is a pioneer in the field of healthy sexuality especially for members of The Church of Jesus Christ of Latter-day Saints (LDS) and is a trusted expert on this delicate topic.
Laura shares her passion for building strong marriages and families as the author of the best-selling books, And They Were Not Ashamed: Strengthening Marriage through Sexual Fulfillment, Knowing HER Intimately: 12 Keys for Creating a Sextraordinary Marriage, and her latest book From Honeymoon to Happily Ever After: 23 Keys to Prepare for a Sextraordinary Marriage with nearly 100,000 total copies sold. She also has a fabulous online course for women to help them develop their "Sexual Wholeness."
As a Certified Family Life Educator, Laura is actively engaged in providing marriage education through Couples Cruises, articles, newsletters, radio and television broadcasts, "The Marital Intimacy Show" podcast, and presenting at conferences and workshops. Laura is a regular contributor to the KSL Television "Studio 5" morning show. She and her husband, Kevin, have been married 29 years, have three grown children and are the founders of StrengtheningMarriage.com — your trusted resource for education, products and services to strengthen marriages… intimately!
---
Laura received her bachelor's degree in Family Science from Brigham Young University (BYU), and her master's degree in Marriage and Family Therapy (MFT) from Capella University. She is currently a Licensed Marriage and Family Therapist (LMFT), Certified Sex Therapist (CST), and a Certified Family Life Educator (CFLE) through the National Council on Family Relations (NCFR).
Laura has almost completed her specialized certification as a sex therapist (through The Institute for Sexual Wholeness) preparatory to becoming a Christian sex therapist where she will fill a vital role in helping couples cultivate greater emotional, spiritual and physical intimacy within a family values framework.
As a family life educator, Laura originally developed and taught a 12-week community education course on strengthening marriages that later became her book And They Were Not Ashamed — Strengthening Marriage through Sexual Fulfillment. She has also developed and co-facilitated a depression support group for women.
Before marriage, Laura worked as a counselor for the Especially for Youth (EFY) program at BYU, as a tour guide for BYU Hosting Services, and also worked as a trainer in the Customer Support division of WordPerfect Corporation where she became "Train the Trainer" certified.
Laura has served in her church as president of the women's Relief Society organization, as Young Women president, as Marriage and Family Relations instructor, and Gospel Doctrine instructor.
Laura loves interacting with people, and enjoys public speaking, racquetball, writing and utilizing technology to better strengthen marriages. She is delighted to have become an American citizen and takes an active interest in the political affairs of this country. Her commitment to the gospel of Jesus Christ is evident in her passion to build God's kingdom by strengthening marriages and families.
Laura Mason grew up in Cardston, Alberta, Canada; Rigby, Idaho; and Tacoma, Washington. While at BYU in Provo, Utah she met her husband, Kevin Brotherson, from Bunkerville, Nevada. They were married in July 1991 in the Seattle Washington LDS Temple, and are the parents of three children.
---