"Mini Couples' Cruise on Land"
Weekend Getaway – Sep 2018
Fri, Sep 14 – Sat, Sep 15, 2018
"Creating a Sextraordinary Marriage"
Workshops by Laura M. Brotherson, LMFT, CST, CFLE
The Little America Hotel – Salt Lake City
500 South Main Street
Salt Lake City, Utah 84101
d
CONTENTS
Did you miss out on our Couples' Valentine's Cruise this year? You're in luck! Join us for a "Mini Couples' Cruise on Land" weekend getaway this September 14-15, 2018 in Salt Lake City, Utah. We decided to make our Couples' Valentine's Cruise experience more affordable and accessible to more couples with the creation of our "Mini Couples' Cruise on Land" weekend getaway.
Laura's workshops will be similar to the presentations on the Couples' Cruise, plus we'll have some of the other fun parts of the group experience with dinners together and a fun "excursion" as well!
Every couple needs at least ONE overnight getaway each year to keep their marriage strong and thriving! Most couples' weekend retreats are thousands of dollars. We are providing an opportunity for fun, relaxation, romance and spicing up the bedroom all for a fraction of the price. If you missed out on our Couples' Cruise in February, you definitely won't want to miss out on this! Space is limited to keep up the personal feel of the Couples' Cruises! Reserve your place today!
Click Here — for a printable flyer
Weekend Retreat – Overview
This fabulous "Mini Couples' Cruise on Land" weekend getaway will include the following:
Opening Social
Date Night Workshop
Group Dinner Date (optional) – Friday
Date Night Excursion (optional) – Friday
Friday and Saturday Seminars – "Creating a 'Sextraordinary' Marriage!"
Lunch Provided
Closing Social – Saturday
Group Dinner Date (optional) – Saturday
Venue – The Little America Hotel (Salt Lake City)
You'll love the beautiful Little America Hotel in the heart of Salt Lake City with its elegance, romance and many conveniences. Here are just some of the fabulous features of this serene four-diamond hotel. Take a visual tour of this beautiful Little America Hotel. With discounted rates for our rooms you can get away and stay overnight to bask in the full getaway experience even if you live nearby.
Take advantage of our discounted rates of $99 for a Garden Courtside room; $119 for a Tower Queen room; or $169 for an elegant Tower King room with beautiful views of the city. Reserve your room early as the hotel will likely fill.
Reserve Your Room – The Little America Hotel
After clicking on the hotel reservation link below (then under the Lodging information) here's what you will find:
Our discounted rates are available from Sep 11th – Sep 18th if you would like to come into town early or stay after our weekend retreat (Fri, Sep 14th – Sat, Sep 15th). If you would like to stay additional dates outside this range, you will need to contact The Little America Hotel directly for availability. These rates are only available until Aug 24th based on their room availability.
To book your room with our discounted group rates:
1. Click on Book Now!
2. Select your check-in date.
3. Select your check-out date.
4. Click on "Confirm Dates of Stay."
5. On the next screen you'll see the available room options. Choose your desired room type:
        $99 – Courtside Room – Queen Bed
        $119 – Garden Room – King or 2 Queens
        $169 – Tower Room – King or 2 Queens
6. Confirm your reservation. Add your guest information and your payment method. Click that you've read the Terms & Conditions then click Book Now!
Note: Room rates will likely increase as we get closer to the event, however these rates will remain the same until all rooms are filled (or until the August 24th deadline). We encourage you to make your room reservations as soon as possible.
Weekend Retreat – Itinerary
Friday, September 14, 2018
(2:30 – 3:00 p.m.) – The Little America Hotel – Check In – We've asked the hotel to try to accommodate this early check-in time at 2:30 p.m., so that you can drop off your luggage in your room prior to the first event at 3 p.m. Our first meeting Friday night will actually be across the street in the Grand America Hotel.
(3:00 – 5:00 p.m.) – Opening Social/Date Night Kick Off (Audubon Room, 3rd floor, Grand America Hotel, across the street) – Just like on our Couples' Cruises, we will have our Opening Social plus some of our Date Night seminar activities to kick off our weekend getaway. At the Opening Social/Seminar we'll get to know each other a little, have some fun giveaways, and most importantly learn more about our spouse and how you can each feel more loved.
(5:00 – 6:30 p.m.) – "Group Dinner Date" or Dinner on Your Own (Olympus Room, 2nd floor, Little America Hotel, back across the street) – Couples that would like to join Laura and Kevin for the Friday night group dinner date experience there at the beautiful Little America Hotel are invited to do so. For a fun and relaxing evening, you'll have no worries about where to go to eat, how to get there, and how long you'll have to wait to get in. (We recently had to wait nearly two-hours at a popular Salt Lake restaurant, so that was no fun!) You'll have a choice of a few delectable meal options that you can select during your registration. We wanted to provide the added opportunity to visit with Laura and Kevin and other couples as you enjoy a delicious and romantic dinner. This is an especially good option for those who also want to join in on the Date Night "Escape Room" activity following dinner. The group dinners are routinely one of the favorite things mentioned by our Couples' Cruisers. Dinner on your own is also an option if you want to check out other places for your own romantic dinner together. Either option will still make your weekend together a wonderful experience.
(7:00 – 8:30 p.m.) – Date Night Excursion – "Escape Room" Group Activity – The evening entertainment on the cruise is always super fun especially in a group setting. We are recreating the experience on land by doing a group excursion to a local "Escape Room." You may select this during registration if you would like to join us for some fun before you are on your own for the rest of the evening to create your own fun! This activity will end early enough for people to be able to get to their "homework," so they can just chill and have a nice relaxing evening together.
Saturday, September 15, 2018
(6:00 – 9:00 a.m.) – Breakfast (on your own). Options include: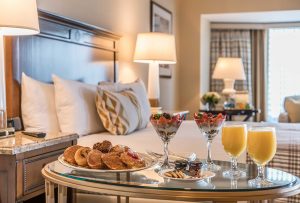 (9:00 a.m. – 12:00 noon) – Seminars/Workshop (with breaks) – All Saturday events (seminars/ luncheon/ Closing Social) will take place in the Olympus meeting room on the 2

nd 

floor of The Little America Hotel.
(12:00 – 1:00 p.m.) – Lunch – Lunch will be provided in our meeting room.
(1:00 p.m. – 3:30 p.m.) – Seminars/Workshop (with breaks) – Seminars will take place in the Olympus meeting room on the 2nd floor of The Little America Hotel.
(3:30 – 4:15 p.m.) – Closing Social (Olympus Room) – Don't miss out on our fun closing social to solidify all that we've learned and to send you off with some fun takeaways! You'll have some time before dinner if you'd like to get gussied up to make it a fun formal dining experience.
(5:00 – 7:00 p.m.) – Group Dinner – The first 10 couples to reserve their spot can join Laura and Kevin for a closing group dinner at the beautiful Roof Restaurant overlooking the Salt Lake City Temple Square for a delicious Gourmet Dinner Buffet. Couples will pay the restaurant directly for their meal that night, so we just need a head count on the group dinner. Anyone can dine there on their own as well, but we will specifically reserve a table for those who'd like to take part of the group dining experience. We're making this an optional Formal Dining night like on the cruises (though you are welcome to dress however you'd like to join us!). UPDATE 8/6/18: The group dinner is now FULL, however couples can still eat at the Roof Restaurant, but may not be able to be seated at the same table.
Enjoy the rest of your evening! – We hope you'll plan to stay over Saturday night to have some downtime, take it all in and make this weekend a true getaway / retreat to finish off the weekend with some relaxed time focused on enjoying each other.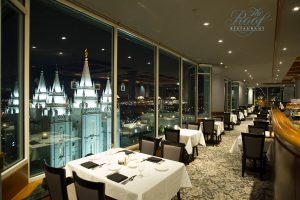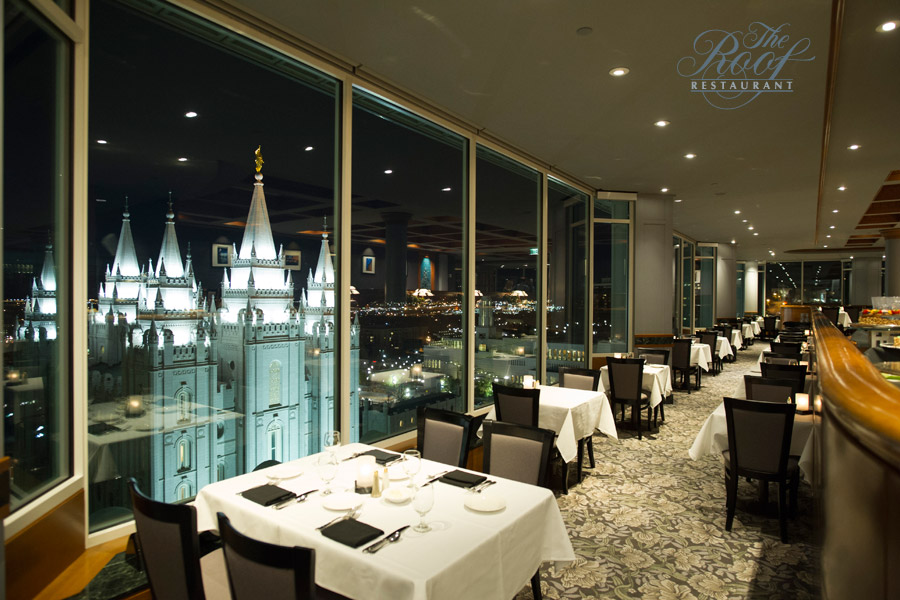 Seminar/Workshop Topics

"Creating a Sextraordinary Marriage"
Here's what one participant had to say about Laura's workshops:
"This is the first time in my life that I've talked about sexuality and intimacy in detail when there was more than one other person in the room. It was refreshing to hear other couples ask questions and share comments in such a wholesome and candid environment."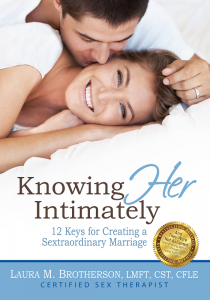 Some of the topics we'll discuss and work on during the seminars are as follows:
Accessibility-Responsiveness-Connection
Learning to Love Each Other More Effectively
Sexual Desire Discrepancies
"How Women Get in the Mood" – Fuel for Female Desire
12 Essential Ingredients for a Sextraordinary Marriage (12 T's)
Bridges to Desire
Arousal Helpers
Intimate Brakes and Accelerators
Common Concepts in Counseling with Couples
Registration Items – Preview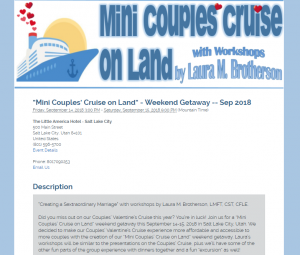 REGISTRATION OPTIONS – The following are the registration items you will find when you click on the registration link:
#1 – Couple Registration – $499/couple (includes: Couples seminars Friday and Saturday, lunch Saturday, workbooks, etc.)
#2 – Group Registration – $449/couple ($50/off for groups of 3+ couples) – Simply email or text us (801-709-0253) for a $50/off coupon code for you to share with your group. Each of you can register separately and receive the $50 off discount with the coupon code, but will need to list at least two other couples that will be part of your group registration. This event makes for an especially great group event for friends or family to get together. We've had both "friend groups" and "family groups" on our Couples' Cruises, and it just makes the whole experience even more enjoyable.
#3 – 2018 Couples' Cruisers Discount – $299/couple ($200 off per couple) – For those who already joined us during the February 2018 Couples' Cruise but are ready for another getaway and a refresher course, we are offering a $200 off discount (since this event is intended as a repeat of the Couples' Cruise seminars). We'd love to see any of our Couples' Cruisers again and provide another bit of "Romantic R&R" with your honey.
#4 – Late Registration – $549/couple (for registrations after August 25th  – if spaces remain)
EXTRA OPTIONS – The following are your extra options — group dinners, group events, lodging that we hope you'll take advantage of to make this weekend even more awesome!
Friday Group Dinner at The Little America (optional) – $40/person (couple pay). Choose from Baked Chicken Cordon Bleu (my favorite meal!) or Pork Tenderloin Hawaiian (also super delish!!)
Friday Date Night – Escape Room event (optional) – $20/person (couple pay). Such a fun group activity!!
Saturday Group Dinner at The Roof Restaurant – Gourmet Dinner Buffet (optional) – $42/person (couple pay at the restaurant). We'll make the group dinner reservation, so you aren't waiting to get in and couples can dine together with Laura and Kevin, if desired. UPDATE 8/6/18: The group dinner is now FULL, however couples can still eat at the Roof Restaurant, but may not be able to be seated at the same table.
Hotel Room Reservation(s) – Friday and/or Saturday night hotel room reservation at The Little America Hotel (discounted rates – $99, $119, $169). Click on any of the registration buttons here to get our group rates.
Book(s) –

Knowing HER Intimately

and/or

And They Were Not Ashamed

– $15 ea. If you would like to purchase these books ahead of time, they will be sent to you immediately, so that you can be reviewing particularly the information in

Knowing HER Intimately

. We also encourage you to bring them to the weekend retreat to review there and to get them personally signed by Laura if you would like.
Friday Night – Date Night/Excursion – "Escape Room"
As part of turning this weekend retreat into a mini "Couples' Cruise," we just had to add an opportunity for a group excursion like we have on the various cruise ports. Whether you want more of an intimate weekend for just the two of you to connect, or like the extra energy of connecting with other couples, we are offering a super fun "Escape Room" Date Night adventure.
Getting to know other couples during this Friday night event (and during the group dinners) can have a strengthening effect on your marriage. It also makes the discussions and interactions during the workshops even more comfortable and fun.
We hope you'll join us for this Friday night activity, but it's totally optional if you just want to create your own fun! We'll be back from this activity early enough to still have time to wind down and relax into each other's arms for a romantic end to your evening! 😉
To join us on the Friday night Date Night "Excursion," simply add the Date Night activity to your registration cart.
HAVE QUESTIONS?! 
Email us or Contact us at: (801) 709-0253 (voice or text)
FAQs
Why the "Mini Couples' Cruise on Land" weekend getaway?
The Couples' Valentine's Cruises that we do every February (of even years) is an incredible experience and marriage-strengthening adventure for all who attend. Not everyone can get away during February. Not everyone likes to be on a big boat in the middle of the ocean. Not everyone can be gone from their family for seven plus days, so we wanted to provide a taste of the Couples' Cruise experience in a more easily accessible and affordable way.
How do I justify the time and money of doing this retreat?
To find a fun couples' weekend retreat like this facilitated by a licensed professional therapist and certified sex therapist is almost non-existent. And most couples' retreats are generally in the thousands of dollars. We wanted to make this more affordable and accessible to couples to help them on their way to creating a "sextraordinary" marriage! With counseling at $150/hour, these six plus hours of seminars and workshops may be worth more than months of counseling given the unique environment of learning and discussing such intimate information in this open and wholesome interactive group setting. This weekend getaway is a heck of a lot cheaper than a disconnected and dissatisfied marriage…and definitely cheaper than divorce!
What if I just want to focus on being with my spouse?
No problem! The additional Friday Date Night activity and the Group Dinner Dates are only available for a limited number of our couples, so those that would like to do their own thing or stay with their own group can easily do so. We just want to provide the opportunity for this couples' retreat to be as much like the awesome experience of the Couples' Cruises as we can. The various extras are a la carte, so you can pick and choose what is perfect for you and your sweetheart!
Praise
Here's what you can expect by joining us for this romantic weekend getaway:
"I loved how personable Laura was and that she knew my name and chatted with us! She made everyone feel so welcome. I love Laura's personality and passion for strengthening marriages intimately. My husband especially appreciated how well she explained things to the guys."
~~~~~~~~~~~~~~~
"I loved how this sensitive subject was discussed so easily and matter of factly. She made everyone feel comfortable with the subject matter and was so informative. Laura's knowledge of sexual topics (across the board) was amazing as was her willingness to talk about anything without hesitation or reservation."
~~~~~~~~~~~~~~~
"I loved getting to know other members of the group and to hear their perspectives and questions. It was so nice to be around so many couples that are all wanting to improve their marriages. It was great to see that everyone has 'stuff!' The humor in the group was fun too."
~~~~~~~~~~~~~~~
"This event and the seminars were definitely a 10! I think the dinners together was one of my favorite things because we had such a good time with our new friends!! I have recommended this to my family and friends, and I have even apologized to those I should have invited! We loved it, loved it, loved it!!!"
~~~~~~~~~~~~~~~
"This was a miracle for our marriage…my wife came away with so many insights, and hope that we can address our issues. The presentations / discussions were the best part of the whole cruise! That made the whole thing worthwhile!!! Seriously, the best part for us was the homework!! — discussing and applying what we learned. My wife has been waiting on me hand-and-foot, which sounds totally selfish, except that I am trying to do the same for her. We have been able to completely re-frame how we view our sex lives together, and our whole marriage."
Click here – to hear more about Laura's seminar and workshop presentations!