Well, it's official! After completing many additional clinical, educational and therapeutic experience requirements including over 200 hours of additional graduate-level sexology coursework, more than four post-graduate years of clinical work doing sex therapy, and two references by current ABS members, I am officially a Board Certified Diplomate of The American Board of Sexology (ABS) — or more simply — a Certified Sex Therapist (CST)! Yay!!
Sex Therapist Endorsement
I especially appreciated the glowing endorsement by one of my Institute for Sexual Wholeness instructors who is also a Board Certified Diplomate of the American Board of Sexology:
"This letter of recommendation for Laura is easy for me to write. As her professor, supervisor and colleague, I have had many opportunities to observe her character, abilities and skill sets over the past years. She empathizes with people easily, is very personable and has a great ability to communicate and teach. She has truly found her niche as a sex therapist and educator.
    Laura is so motivated and gifted that I could take several pages to just cite her achievements. I particularly appreciate her work in enhancing sexual intimacy with couples from conducting workshops, to writing materials and a book, and having a great, informative website. She has an amazing track record of success in all of her endeavors.
    Laura's academic training in sexuality is extensive and comprehensive. She has a flexibility and intuitive nature about her that can think outside the box, but combines this with great professionalism. She has so many areas of interest that I look forward to seeing her accomplishments in the future.
    I highly recommend Laura Brotherson as a sex therapist and educator. She will continue to excel and touch many lives with her passion for sexual health and healing."

Fun Facts
Some fun facts about this sex therapy certification are: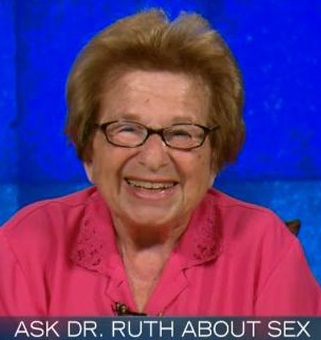 According to the only three certifying organizations for sex therapists (ABS, AASECT and ABCST) I am the only Certified Sex Therapist in the entire state of Idaho. I guess people in Idaho don't have that much sex, or they're already really good at it so they don't need much help! 😉
The famous "Dr. Ruth" (Westheimer) was actually the very first sex therapist certified through The American Board of Sexology. I often refer to myself as the "Family-Values version of Dr. Ruth," so that's a fun connection.
Coursework and Common Issues



Since many therapists ask about how I became a sex therapist, here are some additional details. Most of my sex therapy core coursework was completed through The Institute for Sexual Wholeness (ISW), which required many trips to Atlanta, Georgia. This Christian organization has provided excellent training and supervised clinical work incorporating theology into sexology, so I technically consider myself to also be a Christian Sex Therapist.
Since ISW requires their therapists to be in agreement with their Statement of Faith, which as a member of The Church of Jesus Christ of Latter-day Saints does not accurately reflect my understanding and knowledge of God, I technically can't comply with their requirements under their definition as a Certified Christian Sex Therapist. That's a bummer, because I would have really liked to be able to certify under the Christian Sex Therapist banner. Instead I will have to be happy to be trained under the Christian Sex Therapist banner.
The sex therapy core coursework includes the following content areas:
Sexual and reproductive anatomy and physiology
Developmental sexuality across the lifespan
Gender and gender identity issues
Socio-cultural factors in sexual values and norms
Medical aspects of sexuality and sexual function
Sex research
Diagnosis and treatment of sex offenders and sexual abuse
Diagnosis of sexual disorders/dysfunctions
Treatment of sexual disorders/dysfunctions from various theories of therapy
Assessment and treatment of paraphilias
Assessment and treatment of sexual compulsivity (sexual addictions)
Theory and methods of intervention in relationship systems experiencing sexual problems
Ethical and legal aspects and issues in sex therapy
Consultation, collaboration and referral in sex therapy
Issues of aging in sexual relationships
Some of the common issues a sex therapist treats are:
Female Sexual Interest/Desire/Arousal Disorder
Male Hypoactive Sexual Desire Disorder
Sexual Aversion Disorder/Sexual Anorexia
Unconsummated Marriages
Genital/Pelvic Pain/Penetration Disorder
Male Erectile Disorder
Female Orgasmic Disorder
Delayed Ejaculation
Premature/Early Ejaculation
Paraphilic Disorders
Sexual Abuse Recovery
Sexual Addiction/Sexual Compulsivity
Same-Sex Attraction/Sexual Identity Disorder
I love working with couples and individuals as a marriage counselor and sex therapist! It's especially fun to be such a rare breed as an LDS, female, sex therapist! I hope to continue to find additional ways to reach even more couples to help them have the intimate sexual relationship God intended for husband and wife!
Related Information: