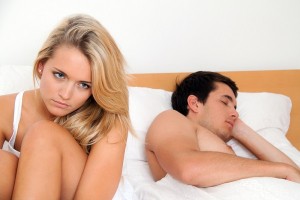 Honeymoon Horror Stories
After 15 years of marriage, Mandy still recalls her honeymoon with some frustration and resentment. The wedding day was beautiful and perfectly planned, but the honeymoon was nothing like the fantasy she had created in her mind. She recalled the abundant advice that was given about the wedding day—the dress, the engagement ring and choosing a photographer—but was unprepared for the honeymoon experience.
Honeymoon Prep Guide
With intimacy issues as one of the primary causes of divorce and dissatisfaction in marriage, couples must prepare for the honeymoon and the intimate aspects of marriage, just as they prepare for the wedding day. This honeymoon prep guide can help you make a much better start to your marriage than most!
A positive, mutually enjoyable honeymoon experience builds a strong foundation for the marital relationship. A negative experience can sow seeds of dissatisfaction and disaffection that may fester for many years—especially since couples are often hesitant to discuss this delicate subject openly and honestly.
Couples need to understand the three "E's" — Education, understanding each other's Expectations, as well as time and Experience will be needed to create a mutually fulfilling intimate relationship.
Education
Getting educated about physical intimacy is an important aspect of preparing for marriage. Unfortunately few parents provide the kind of teaching, prior to marriage, which is necessary for their young adults to be sufficiently prepared for success in marriage. Most books on the intimate aspects of marriage are either too much or too little. Young adults approaching the honeymoon are usually lucky to get a few tips from friends or older siblings.  Otherwise they're on their own.
I tell soon-to-be-married couples if they can even just read chapters 3-5 of my book And They Were Not Ashamed they will at least understand the intricacies of the female sexual response, and how men and women are wired so differently. Armed with this information alone many couples have been able to avoid many honeymoon pitfalls  and be sure that both husband and wife have a positive experience.
The following books are a good start to help prepare couples for the honeymoon as well as the intimate dimensions of marriage:
And They Were Not Ashamed—Strengthening Marriage through Sexual Fulfillment (LDS/Christian), 2004, by Laura M. 

Brotherson.

(I couldn't find a book that I felt was sufficiently helpful for LDS couples, so I wrote one!)
The Act of Marriage (Christian), 1998, by Tim and Beverly 

LaHaye

Intended for Pleasure (Christian), 1997 by Ed Wheat, M.D. and Gaye Wheat.
Expectations
Every bride and groom has his or her own picture of what the honeymoon will be like. Unfortunately, neither spouse is usually aware of the other's expectations. The sexual differences of men and women are such that what happens "naturally" will not likely be very satisfying for both.
One example is that women need emotional intimacy and connection in order to prepare their mind and body for physical intimacy, whereas men are generally ready to go at a moment's notice.
It may be helpful for couples to find a way to share their mental picture of the honeymoon, so that they can be aware of each other's expectations. Couples might consider writing a letter to each other, describing their ideal honeymoon experience. They could share these letters on their wedding day, or they might consider going to a public place to discuss the upcoming experience. This delicate discussion can alleviate some of the anxiety that may exist.
Time & Experience
In biblical times newlywed husbands were released from all military and business responsibilities for a whole year (see Deuteronomy 24:5), presumably so that couples could get to "know" each other (see Moses 5:2) and learn how to become "one flesh" (see Matthew 19:5).
While most honeymoons don't last that long, understanding that it will take some time and effort for husband and wife to get to know each other intimately, can help alleviate honeymoon anxiety, and create a positive experience for couples to look forward to, as they embark upon the adventure of learning to meet each other's needs for intimacy.
Couples can avoid much heartache and the potential honeymoon pitfalls by spending time not only preparing for the wedding day, but also for the honeymoon.  This can be done by getting educated, understanding each other's expectations, and realizing that time and experience will be needed to build a strong intimate relationship in marriage.
Related Resources: