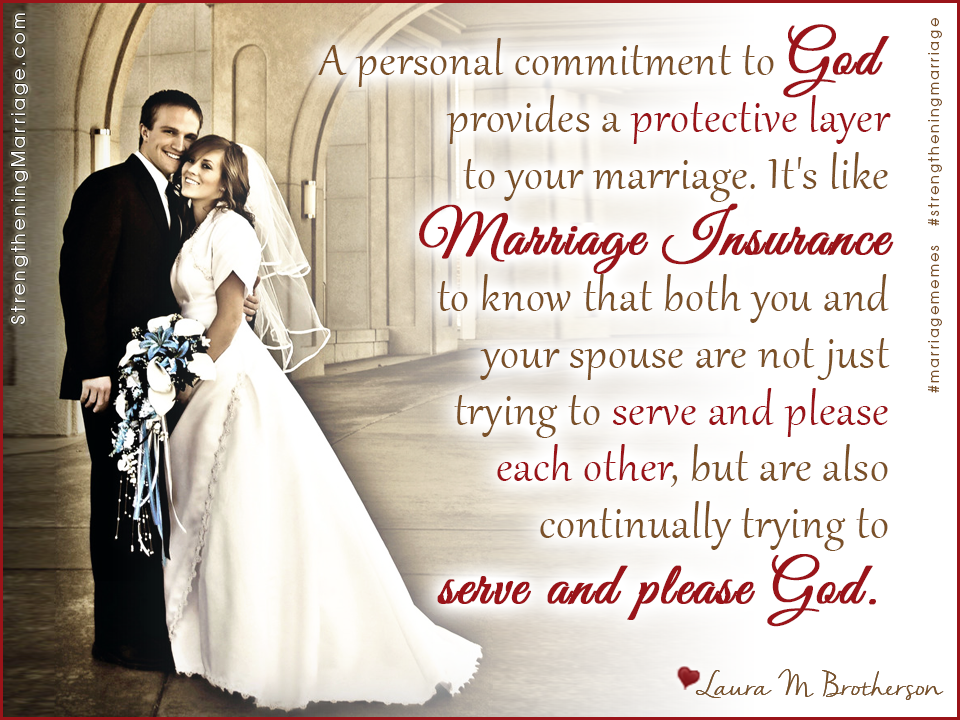 "A personal commitment to God provides a protective layer to your marriage. It's like marriage insurance to know that both you and your spouse are not just trying to serve and please each other, but are also continually trying to serve and please God."
~ Laura M. Brotherson
We encourage you to help us strengthen marriages and families by
sharing these memes on your favorite social media sites!
#StrengtheningMarriage #MarriageMemes
See all the Marriage Memes here!