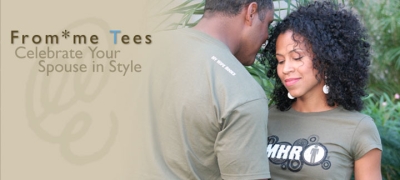 I just have to tell you about these very cool marriage shirts! What a fabulous idea! (I might just have to copy the idea someday.)
How cool would it be for men and women to promote marriage, and proudly confess their love and devotion for their spouse! Definitely check these out!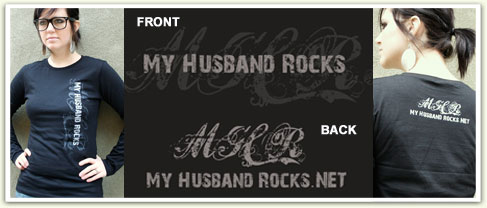 You can check out all the shirts and such for wives here, and the stuff for husbands here.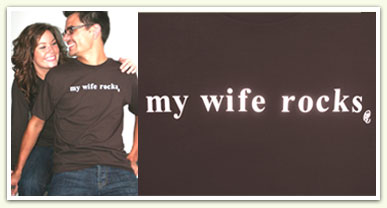 They even have fun stuff for engaged or newlywed couples.