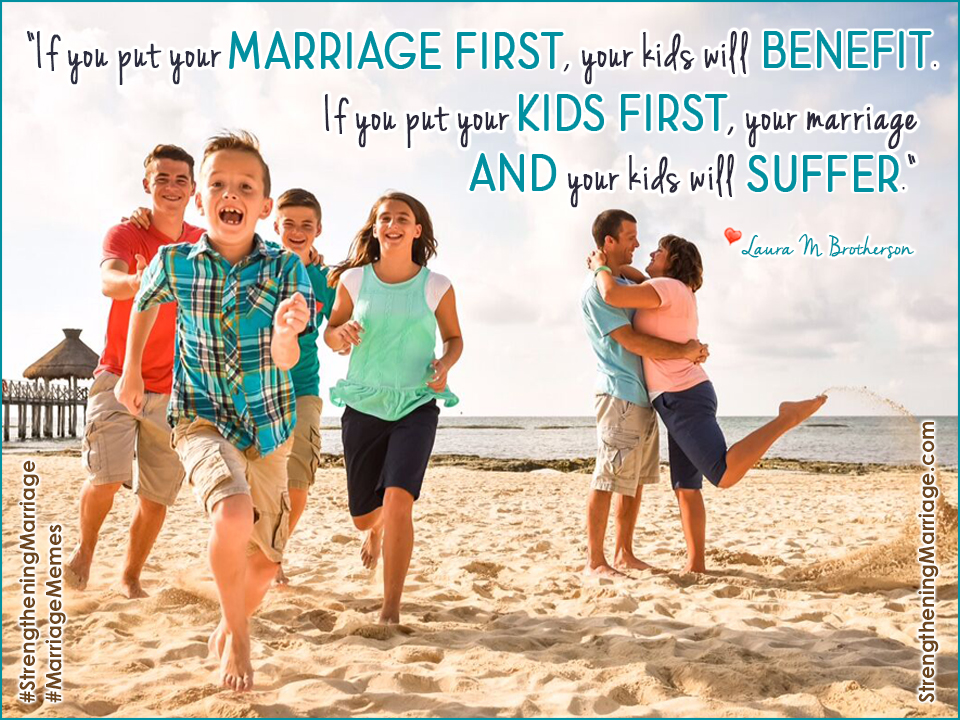 "If you put your marriage first, your kids will benefit. If you put your kids first, your marriage and your kids will suffer."
~Laura M. Brotherson
We encourage you to help us strengthen marriages and families by
sharing these memes on your favorite social media sites!
#StrengtheningMarriage #MarriageMemes
See all the Marriage Memes here!