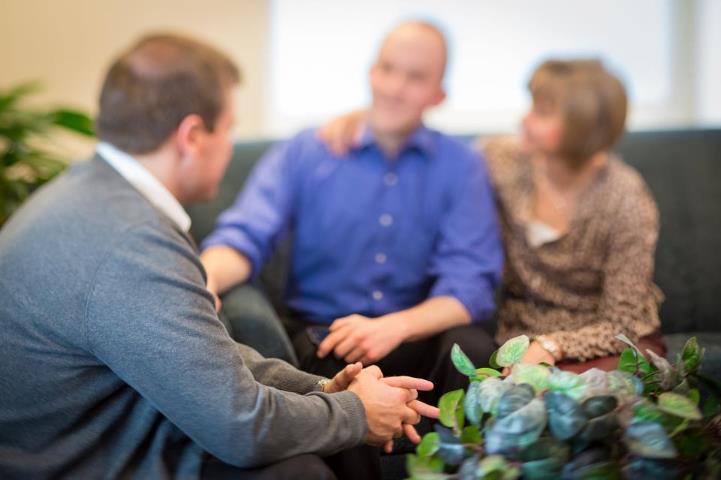 Training for Bishops
As a marriage and family therapist and active member of The Church of Jesus Christ of Latter-day Saints, I was recently asked to help with a training meeting for some of our local LDS Bishops. It was a little surprising to find very few resources easily available to help our good Bishops–especially with issues related to counseling with Church members.
In requesting information and resources from a plethora of my LDS counselor friends and LDS Family Services friends, I was surprised that not many had a lot to offer (…thankfully some did!). Most everyone did ask if I would please share with them whatever I found.
Packet of Resources for Bishops
So, after putting together a packet of resources for the Bishop's training , I thought I should also make them a little more easily available in case other therapists are asked to do trainings, and if other Bishops may be interested in this information as well.
Below you will find a list of possible resources for Bishops and their members with links to the pdf files or directly to website resources. (Please let me know if you have other good resources to add…! 🙂
SUGGESTED RESOURCES FOR LDS BISHOPS
Counseling with Church Members — General Information
Counseling with Church Members — Specific Issues
Sample — Suicide Decision Tree (used by therapists)
Sample — Child Abuse Decision Tree (used by therapists)
Sample — Domestic Violence Decision Tree (used by therapists)
Resources — Depression
A Light in the Darkness–Finding Healing and Wholeness from Depression
SAM-e Supplement — SAM-e (S-adenosylmethionine) is a naturally occurring molecule in our bodies. It works to promote overall healthy brain functions, helping to balance our emotions by acting as a mood stabilizer. (Something I often suggest to clients if they are hesitant to take anti-depressants and/or something to assist anti-depressants. The Nature Made brand is best and easy to get at Costco or Wal-Mart.)
Resources — Sexual Addiction
Resources — Marital and Sexual Issues
Other/Miscellaneous Information
Idaho  CareLine 2-1-1 — a free statewide community information and referral service–a program of the Idaho Department of Health and Welfare.
Disclaimer:  The information and resources shared here are solely those suggested by Laura M. Brotherson and do not constitute an official stance of The Church of Jesus Christ of Latter-day Saints.