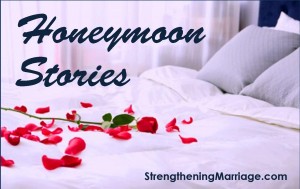 Honeymoon Horror Story

My story is not a good one. When my husband was growing up he had some friends who were not the best influence on him. They had found some pornographic videos, which they all watched. Because of the things he saw in those videos he assumed that our honeymoon would be non-stop sex. The morning after, my husband was ready to go again. I, however, was sore and not ready for more. 

He became angry and left me alone on our honeymoon without transportation for hours not knowing where he had gone. I felt guilty and extremely sad. He finally came back, but there was a distance wedged between us. Because I felt like I had disappointed him and made him feel bad I forced myself to have sex with him in a place I would never have consented to otherwise. I still look back and cringe. It didn't bring us closer together, but I felt I had done my duty to try and make him happy and pleased with me. This carried over throughout the next 18 years of our marriage. I felt I was horribly flawed because I did not want to have sex as often as he did. It led me to doctors and many other means to try to keep him happy and satisfied. 

I Am Normal
About five years ago I found your book. For the first time I understood that I was normal. The book helped my husband understand that he wasn't being slighted or told he wasn't good enough. We were simply different. This helped to heal a lot of wounds for both of us. Even so, deep inside I was still crushed. 

Our honeymoon was supposed to be a beautiful experience that drew us closer together, but instead I spent the whole time feeling like a horrible person. The way my husband treated me was not very good. Rather than bringing us closer together our honeymoon placed a wedge between us. It has never really left. 

It took me 20 years to finally put the heartache and bitterness behind. It probably would not have taken that long had he been kinder and more considerate in the rest of our marriage, but his expectations were still the same. He ended up being emotionally and verbally abusive for those many years. But thanks to your book I was able to see that I was normal and okay. It also helped me see that I was a good person, not a neglectful wife. I just had a different level of desire. 

Start Out More Positive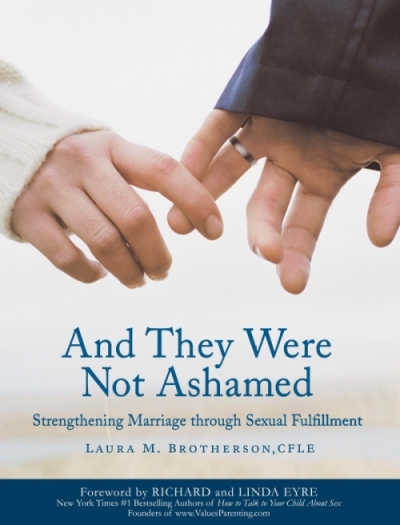 I have since made sure to give a copy of your book to my children and their fiancés before they were married. I asked them to read it before their honeymoon so that they could start their new life together with good and positive sexual experiences–something that would strengthen them and not torment them with the sadness of a lost dream.

Thank you for being inspired, and for writing this book! It has helped my married children and their new spouses.

~~~~~~~~~~~~
Share Your Honeymoon Stories
We're excited to gather and share happy honeymoon stories, as well as honeymoon horror stories. We hope to provide some important information to better prepare couples for a positive and fulfilling honeymoon experience, and a better beginning to their sexual relationship.
Those who send in the first 10 honeymoon stories will receive a free copy of our Love 101: Learning to Love More Meaningfully CD and a $25 off coupon to The Anniversary Inn for any suite, any night! So, act fast to get these great gifts!
Whether your honeymoon was happy, or kind of horrible, we'd love to hear what you learned, and what you recommend others do or not do in order to have a great sexual start in their marriage.
Simply email the stories to us with "Honeymoon Story" on the subject line and your real name and address somewhere in the email so we can mail you your CD and gift certificate. Please keep them brief and anonymous (change names or identifying info). We especially hope you will share at least a few things you did well in anticipation of your honeymoon, and/or a few things you'd recommend to couples to help them be better prepared. The stories will be posted here on our website.
Click Here — for all Honeymoon Stories and Resources!
Related Resources: