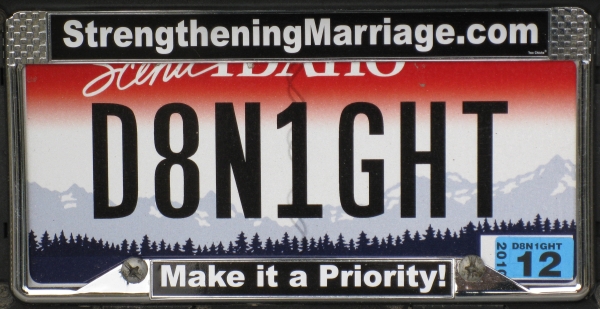 It's Friday night. Do you have some plans for date night with your spouse?! It need not be expensive, just something to give you a chance to reconnect after a long week. It's also great for emotional foreplay for both husband and wife! : )
One of the purposes of date night is to build positive associations of fun and enjoyment with your spouse and the relationship you share. It's just too easy for the weight of the world to pull you apart without dedicated time and attention for pleasurable reconnecting with your spouse. Don't let the opportunity pass you by!
DATE NIGHT QUOTES
More marriages die of neglect than of anything else. Don't forget Date Night!
Date Night is insurance for your marriage.
Date night is great emotional foreplay for both husband and wife.
Date Night–It's cheaper than marriage counseling! : )
If women would spend more time working on the sexual relationship in their marriage and less time on other things (like what to do for date night) their relationship would improve by leaps and bounds. The truth is that improving the sexual relationship is probably the single most effective thing couples can do to build a strong marriage, because to get the sexual relationship working well already requires that most other important dimensions be nurtured as well.
Date night gives you a chance to get away from it all and slip into "couple mode" for a few delightful hours.
Date Night–It's my favorite night of the week!
Date night is NOT optional for those who want to create a close and connected intimate relationship.
Date Night — Just do it!
Date Night — When there's a will there's a way!
Date Night…it's definitely worth the effort!
Date night helps to keeps the fun in the relationship. When the fun goes out of the marriage then the motivation to deal with the inevitable challenges goes too.
Marriage requires constant nourishment. Date night nourishes the relationship mentally, emotionally, physically and even sexually…if you're lucky! : )
Date Night is a great way to easily take care of "Tenderness, Thoughtfulness, Teasing, Talk, Touch, Time" which are all part of the "8 T's" of feeding into and nourishing female sexuality.
"Couples can do a lot to improve their marriages by going out alone to do something special, just the two of them, with no children tagging along" (~ Gary Panetta).
"Marriage is work. Your marriage is going to be only as good as the work you put into it" (~ Kristy Hemmele).
Date night is not Family night! Get a babysitter and go enjoy some alone time with your honey. Strengthening your marriage with regular date nights is the best thing you can do for your kids anyway!
Date Night – "Creating informal rituals when you can connect emotionally is critical in a marriage" (John M. Gottman, The Seven Principles for Making Marriage Work)
"One drawback of long-term love is that many couples allow dating to fall by the wayside. The two of you can easily fall into a routine and into the mind-set that just being together is enough. However, continuing to 'date' your long-term love will help your relationship go the distance" (Dr. Laura Berman).
Date night can be a real oasis in a couple's life!
Date Night — It's my light at the end of the tunnel!
OTHER DATE NIGHT RESOURCES