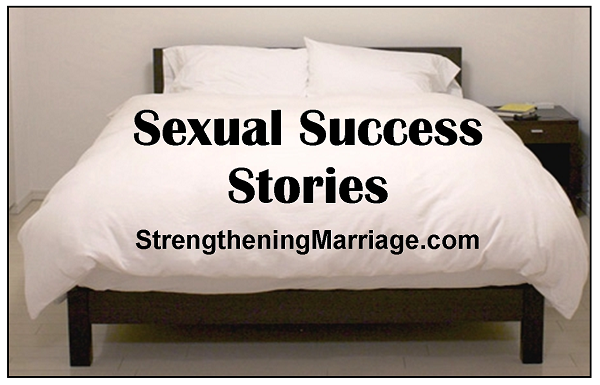 Bridling and Surrender — Success Story #8 — Strengthening Marriage.com
(Sexual Success Stories…from "HIS" Perspective)
Something that's helped me to re-learn to bridle my sexuality was remembering back to when I initially fell in love with my wife. Even just holding her hand would make my heart race, and no sex was needed to feel completely connected to her.
I recall being happy and content to just be by her side, either going for a walk, talking over dinner, or kissing a bit, or a lot! I think I had lost some of that within marriage and it was putting a damper on our intimate relationship.
I realized that I needed to get back to that point where I could love her for who she is rather than just because she is my sexual partner.
Can I Live Without
Another thought that helped me strive to be successfully bridled was realizing that at any moment everything could change, either through a car accident or ill health, which would make sex physically impossible. I wanted to learn to live happily without sex even, in case at some point I woke up and had to live without it. The Boy Scout motto is be prepared!
I'm Grateful
And last, but not least, I called my dad who I trust and seems happily married. I thought perhaps he might give me some good advice in my struggles to learn to bridle and surrender, so that I could take the pressure off my wife sexually.
He is the only one I have talked with about my marital problems other than our counselor, and it was just this one time. I emotionally told him that my marriage was falling apart and that my wife and I had not had sex for months. And that she was pulling further away.
He responded, I have not had sex for years! I stopped whining right then and there.
————————————
Share Your Sexual Success Story
We're excited to provide a helping of hope to our readers through these success stories. We'd love to hear your stories of success in improving your own intimate relationship. You can email them to us here with "Success Story" on the subject line. Please keep them brief and anonymous (change names or identifying info). They will be posted here on our website, or used in other ways to help encourage and inspire others to strengthen their marriages sexually.
Click Here — to read all Sexual Success Stories!
————————————