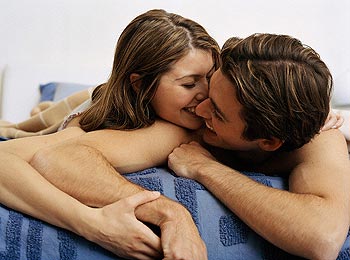 Sexual intimacy is as important for the health and vitality of the marriage relationship as is emotional closeness and spiritual connection. Sexual nourishment that feeds both husband and wife is the dessert of married life.
Strengthening your marriage intimately — emotionally, spiritually and sexually — is one of the most important efforts in which you can put your time and energy. So-called desire discrepancies between husband and wife can be a thing of the past, as couples come to understand the intricacies of intimacy and mutual sexual fulfillment. 
Couples can create a rich and fulfilling intimate relationship with the help of these six suggestions:
Make your sexual relationship a matter of prayer.
Make your intimate relationship a priority.
Get better educated about sex, intimacy and marriage.
Be willing and able to discuss your sexual relationship openly and honestly.
Overcome intimate inhibitors, such as negative thoughts, fears, or relationship issues.
Relax, have fun and be playful with each other!
To read the full article on Meridian Magazine click here.