There is Hope — Sexual Success Story #4 — Strengthening Marriage.com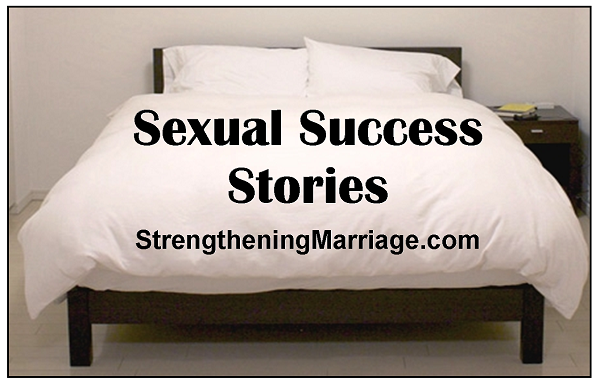 My husband and I have been married for a few years now, and we have two daughters. We have struggled with intimacy problems since a few months after we were married. I was just never in the mood, and I didn't know how to get there.
I wanted to have that closeness with my husband, but just didn't know how to get my body to want it. For some reason, it got to the point where I would dread getting into bed at night with my husband, because I knew he was going to try to initiate sex, and that I would say no, then he would be hurt, and want to stay up all night talking about it and ask me questions I didn't have the answers for.
We have had countless arguments over intimacy. We would always go around and around in circles, having the same argument every time. We were so frustrated. We wanted to fix the problem but didn't know how. I bought a book a couple of years ago about intimacy, written by another LDS author. I didn't even finish the book. I would read it, but it never actually TOLD me HOW TO FIX the problems! So I lost interest. Your book tells me how to fix the problems!! Thank you for being so specific.
I'm learning how to control my thoughts, and instead of thinking, "I'm not in the mood," I realize I can DECIDE to at least try to go there and improve my relationship with my husband and show him how much I love him. I was very into the book the moment I started reading it. I had picked up your book, and another book about intimacy. I read a little from yours, and a little from the other, and yours was clearly more informative, so I purchased it.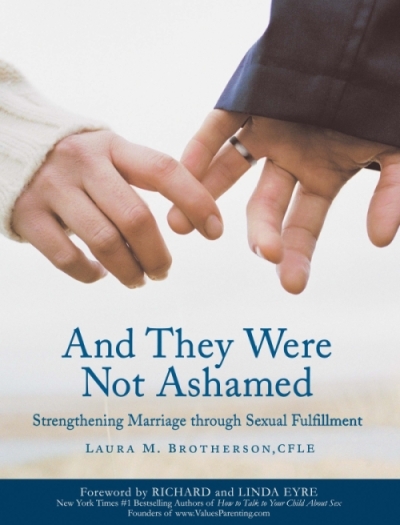 My husband and I have been reading it, and we're just starting on Chapter 7 now. It has already made a huge difference in my attitude toward sex. My husband told me that what he learned in the book about women and the way their minds and bodies work has given him a greater appreciation and a deeper love for me as well!
I've been reading some of the other comments posted on your website from people who have been married MUCH longer than I have, and even though it would have been nice to have this book before we were married, I feel so BLESSED to have found your book while we're still fairly young, and before these intimacy problems caused any more heartache between my husband and I.
I'm especially glad such information has finally come from a woman's perspective. Your descriptions in the book describe exactly how I feel at times. I feel like a light has come on! I am so thankful to you for your book. I just feel like shouting out to the world that there is HOPE for any couple struggling in their marriage! There is a way, an answer, a solution! THANK YOU! THANK YOU! THANK YOU!
————————————
Share Your Sexual Success Story
We're excited to provide a helping of hope to our readers through these success stories. We'd love to hear your stories of success in improving your own intimate relationship. You can email them to us here with "Success Story" on the subject line. Please keep them brief and anonymous (change names or identifying info). They will be posted here on our website, and some of the stories will also be shared during our "Sexually Speaking — Live Q&A with Laura" online teleconference calls.
Click here — to read all Sexual Success Stories!
————————————