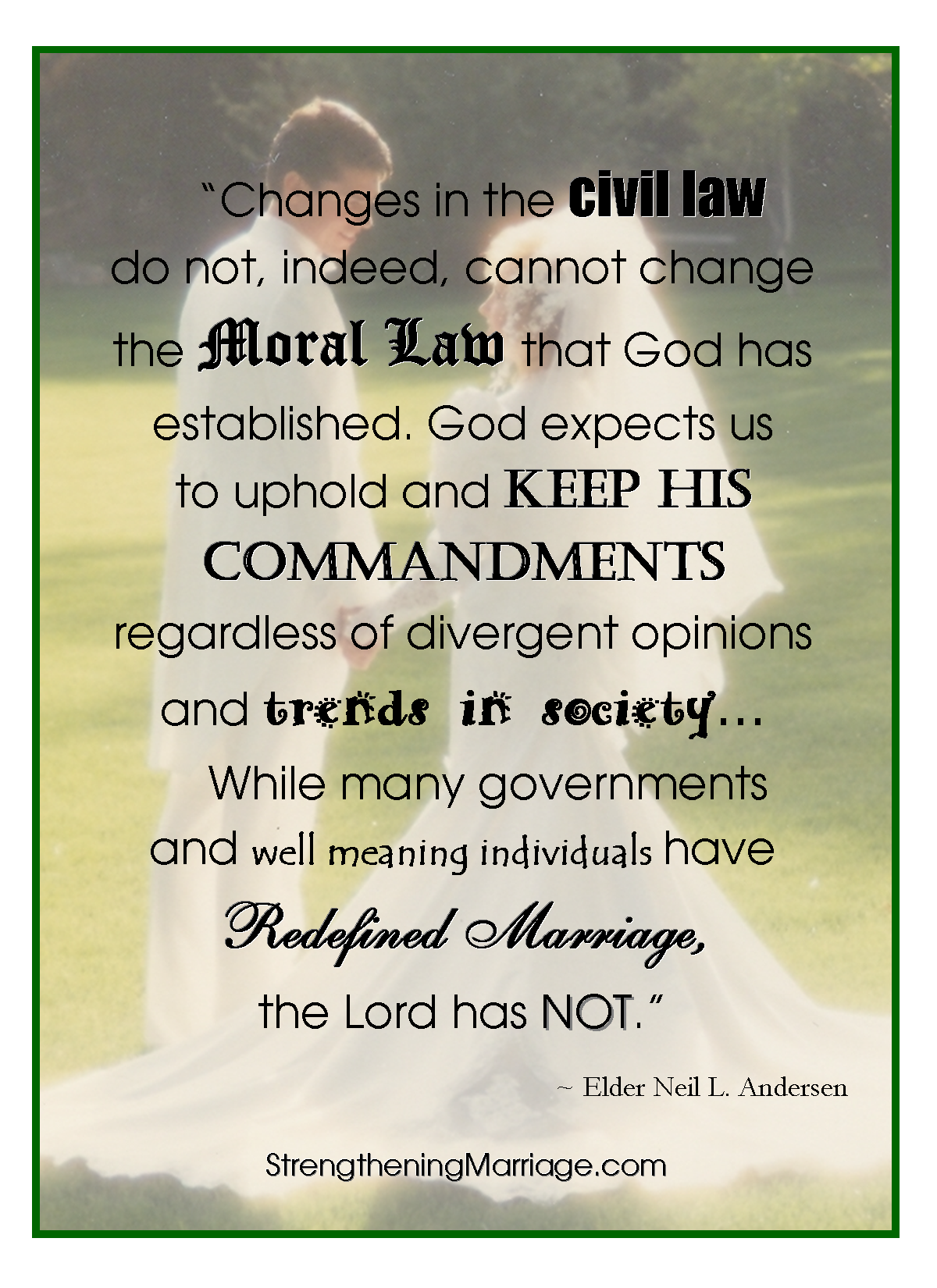 Changes in the civil law do not, indeed, cannot change the moral law that God has established. God expects us to uphold and keep his commandments regardless of divergent opinions and trends in society…While many governments and well meaning individuals have redefined marriage, the Lord has not.
~ Elder Neil L. Andersen
We encourage you to help us strengthen marriages and families by
sharing these memes on your favorite social media sites!
#StrengtheningMarriage #MarriageMemes
See all the Marriage Memes here!