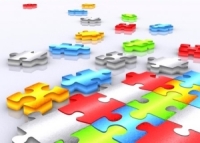 Welcome to our "Open Forum 1" discussion page! This has been the place (up until June 29, 2009) to post your questions and comments and have an open dialogue about subjects related to marriage, sex, intimacy and parenting.
To create new discussion posts please visit our Open Forum 4 discussion page.
For additional insights, you can review previous discussions by clicking on the links below. You will then find a list of topics discussed in each Open Forum:
Open Forum 1 Topics
You'll find some interesting and insightful discussions on the following topics in this Open Forum 1 post:
Lidocaine and lovemaking
Dirty talk during "intimacy" and porn issues
Selflessness
Breast implants
BLISS computerized game
Childhood sexual abuse
Masturbation
Masturbation causing homosexuality
Agency in marriage
Leaving father and mother and cleaving to your spouse
Different views on sex
Overcoming inhibitions together
Books that are not listed in Laura's additional resources page
Is Mom mad at you, and why?
Re: Edward, Self-Mastery and The Marital Fire
Am I the only wife out there who loves making love with my husband?
Unconditional love
Turning to God
Hope in marriage
Sexual molestation as a child
Preparing for marriage
~~~~~~~~~~~~
I know from your many personal emails and the conversations we've had at various events that there is an army of intelligent and intuitive people who have great insights, and are seeking to strengthen their marriages intimately. I hope you will consider yourself a valuable resource in this forum as you share your questions and comments.
Please continue to be attentive to the tone of your posts, so that we can maintain an atmosphere of reverence and respect for each other and the sanctity of sexuality in marriage. I will try to respond as often as I can, but hope you will step up and share your insights as well.
Thank you all for your participation here! Let's learn and improve our marriages together! : )
~~~~~~~~~~~~