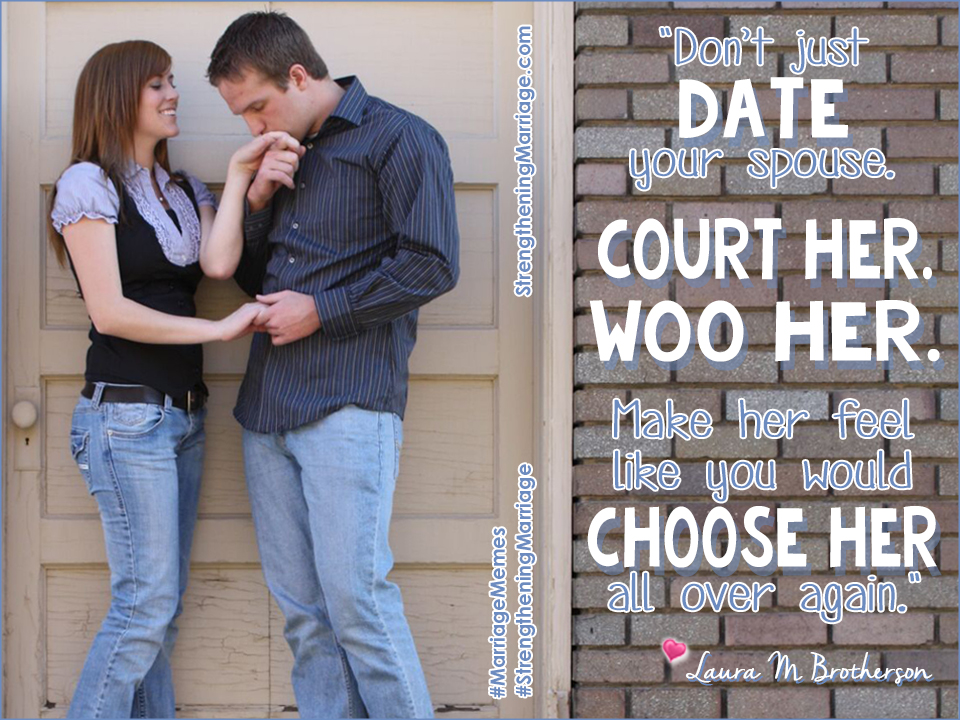 "Don't just date your spouse. Court her. Woo her. Make her feel like you would choose her all over again."
~Laura M. Brotherson
We encourage you to help us strengthen marriages and families by
sharing these memes on your favorite social media sites!
#StrengtheningMarriage #MarriageMemes
See all the Marriage Memes here!