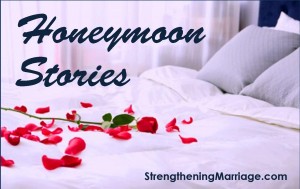 Honeymoon Happy Story
When my husband and I first got engaged we tried to have "the talk" about sexual intimacy and expectations. We were both really shy and the night that we discussed things basically ended in, "Well, I have never been naked in front of anyone before, so this is going to be an interesting experience." 
I had been to several bridal showers of my friends and always felt uncomfortable when they received lingerie and every one made "Ooo la la" comments. However, that changed and I became very excited for our opportunity to experience and learn from each other.
This change happened because we decided to read and listen to your book, "And They Were Not Ashamed." I am deeply grateful for our decision to do this. For the remainder of our engagement, we had open discussions based off of what we had read/listened to that day. It made it a lot easier to know what questions to ask and what to talk about with each other. 
Before reading this book, neither of us really knew what to expect. While media was one of the sources of info concerning sex, we avoided that influence as much as possible, knowing it was distorted. Church was the other source where we were strongly discouraged from sexual intimacy before marriage, but were never really told how beautiful it could be in marriage.
Knowledge of Sexual Differences
Your book has helped us to be open about sexual i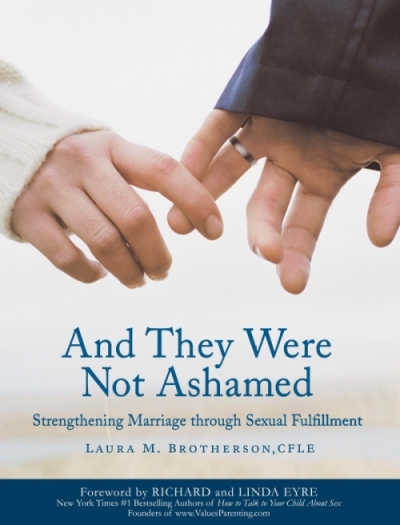 ntimacy from the start, which has been a huge blessing!! My sweet husband has been so diligent throughout our marriage in satisfying my needs every time we enjoy sexual intimacy together. And I believe that is because both he and I were made aware of the differences between men and women from your book. Understanding the importance of the clitoris and the different phases of sex has been extremely helpful for us. 
Our honeymoon was such a sweet experience, because we were already so comfortable opening up to each other and were both willing and anxious to learn. Thank you again for writing such a helpful book! 
~~~~~~~~~~~~
Share Your Honeymoon Stories
We're excited to gather and share happy honeymoon stories, as well as honeymoon horror stories. We hope to provide some important information to better prepare couples for a positive and fulfilling honeymoon experience, and a better beginning to their sexual relationship.
Those who send in the first 10 honeymoon stories will receive a free copy of our Love 101: Learning to Love More Meaningfully CD and a $25 off coupon to The Anniversary Inn for any suite, any night! So, act fast to get these great gifts!
Whether your honeymoon was happy, or kind of horrible, we'd love to hear what you learned, and what you recommend others do or not do in order to have a great sexual start in their marriage.
Simply email the stories to us with "Honeymoon Story" on the subject line and your real name and address somewhere in the email so we can mail you your CD and gift certificate. Please keep them brief and anonymous (change names or identifying info). We especially hope you will share at least a few things you did well in anticipation of your honeymoon, and/or a few things you'd recommend to couples to help them be better prepared. The stories will be posted here on our website.
Click Here — for all Honeymoon Stories and Resources!
Related Resources: