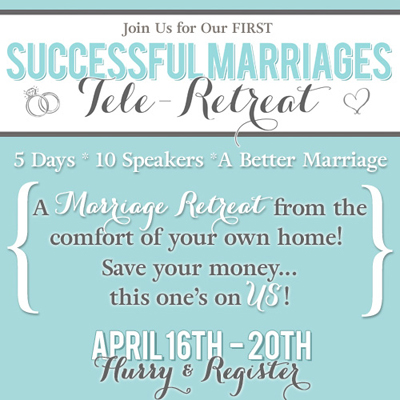 Those amazing women at The Dating Divas have put together a one-of-a kind debut event to strengthen marriages — The Dating Divas "Successful Marriages" Tele-Retreat! Best of all — it's FREE! — and you can participate right from the comfort of your own HOME.
On Wednesday, April 18th, 2012 at 6 p.m. (PST) or 7 p.m. (Mountain Time) I will be sharing some insights regarding "Spicing up Your Sexual Relationship." Other amazing experts in love and marriage will be sharing their advice and experience throughout the week of April 16-20 as well. Rumor has it that there will also be some free gifts, so don't miss out! : )
Register today by clicking here! You'll find all kinds of great information and see all the fabulous presenters and their fun tele-seminar topics.
Over 1000 participants have already registered so don't delay!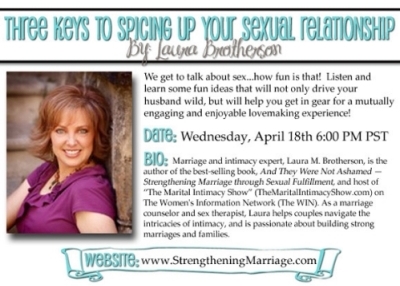 Related Resources: