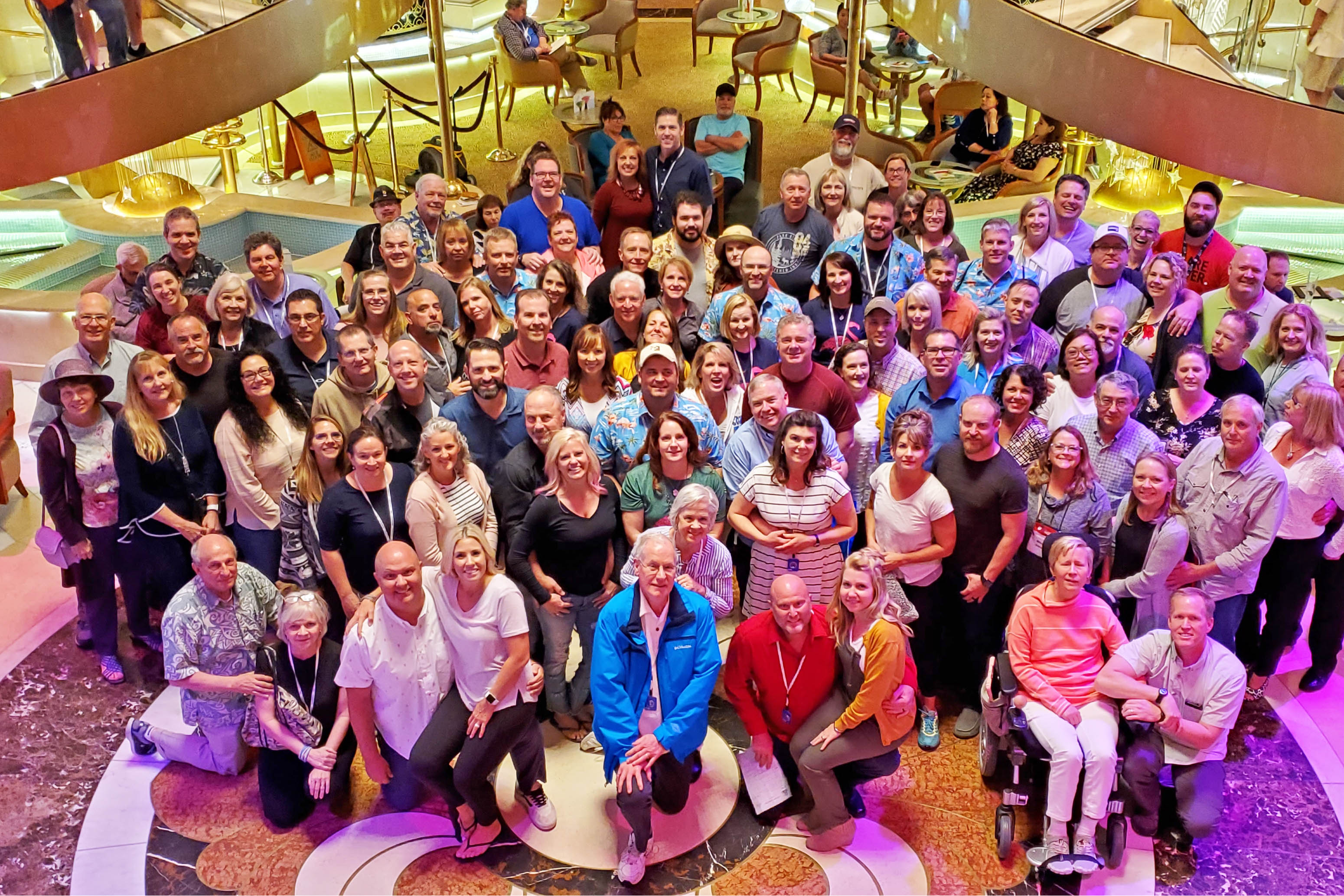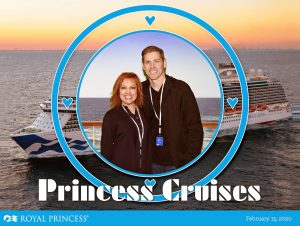 ~ CRUISE PHOTOS!! ~
What a wonderful Couples Cruise #7 we had once again this February 15-22, 2020! Couples from all over the country joined us as we set sail on the stunning Royal Princess cruise ship for a fabulous week of fun in the sun! Below are some highlights from the cruise and you can check out all the fun photos here!
As you can see, this is more than a cruise, more than a marriage workshop/retreat, more than a great adventure, more than a romantic getaway! This unparalleled experience is all that and more! You'll have to experience it to believe it! Whether you come just the two of you or with friends, we all become great new friends by the end of the week!
Click Here — to see all the fun pics!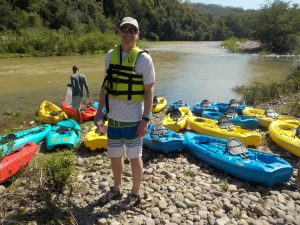 Most Valuable/ Favorite Things About the Cruise
Creating a sweet marriage that our kids would want to have
The 80/20 relationship dynamic
Good refresher for us
Being able to work on yourself
Meeting new people/making new friends
Realizing there's so much more to work on
Didn't think I'd like going to classes but loved it
Enjoyed the safe space to talk about delicate and important things
Favorite seminar topics: surrender, letting go, love languages
Ziplining
The beds were great
Great food
Letting people have their own responsibility
Last cruise really helped us and so we could see how much we've improved since then
Group dinners were awesome
This was a game changer for us
We always learn more each time
Great investment for our marriage and for me
Safe neutral territory and focused attention on each other
We found your book 11 years ago and it changed our marriage
Loved the camaraderie of our group
Good positive energy
We made a lot of good friends so quickly
Love the "homework"
Seriously guys, "no more groping!"
Exceptionally warm and welcoming group
Loved the Christian attitude of everyone
This was back to our honeymoon place
This whole setting is so unique for addressing marital issues
Learning to focus on myself
We got so close in such a short amount of time
Loved that you had us start exercises in session to continue after
So refreshing to talk about sex, how fun is that!!
Just being the two of us for a week
Wonderful environment you created
Doing so many fun things as a couple
Duty sex vs "I want you" sex
Getting to the core stuff to get rid of the root of the problem
Real people talking about real issues
Loved seeing that we're not the only ones with problems
Faith-based context
Associating with good people
Stop "shoulding" on myself and my husband
We never have time to work on this stuff so go on this cruise!
We've been 40 years and I didn't know my wife's love language
Understanding each other better
Learning from each other
Completely transformed our marriage
Making so many great friends
It's not my job to fix others. But just fix me
Life altering
Marriage Seminar Topics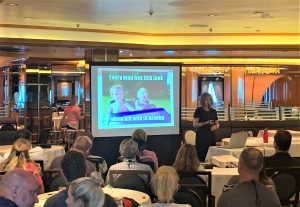 Some of the topics we discussed during the seminars on the days at sea were:
Laura's Truths for Success in Marriage (Common Concepts for Couples)
The 80/20 Relationship Dynamic
Knowing HIM Sexually
7 Steps of Spiritual Surrender – Self-Mastery & Bridling
How Women Get in the Mood – Rocket Fuel for Female Desire
Knowing HER Intimately – 12 T's of Female Sexual Wholeness
Bridges to Desire
Arousal Helpers
Positive Communication
Sexual Brakes and Accelerators
Couples Cruise "Homework"
To give you an idea of some of the more specific things we talked about in the marriage workshops, here are some of the suggested homework items. Some of these were for the couples to try to do while on the cruise and some were to do when they got home!
Review the Common Concepts for Couples.
Review the Loving What Is concepts.
Discuss how Accessible – Responsive – Engaged (A-R-E) you are with each other.
Discuss and do things on spouse's Love Language list.
Review and discuss the Knowing HIM Sexually points.
Discuss what sex means to each of you.
Determine what you need to do to improve the 4-step warm up process for her (rocket diagram).
Do some of the Couples Questions.
Do some of the 20 Questions – Your Conversation Starter about Sex.
Identify your Bridges to Desire and try them out.
Try out some of the "Auditory Arousal" ideas.
Discuss how the male/female sexual wiring differences apply to you.
Discuss and incorporate your Brakes and Accelerators.
Create your couple "Sex Bucket List" of ideas for adding novelty and creativity to your lovemaking.
Discuss your favorite concepts. What stands out in your mind about the 12 T's for women?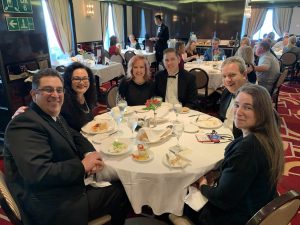 Next Couples Cruise #8 — February 2022
If you'd like to join us on our next exciting adventure plan now for our next Couples Cruise – February 2022 (February of even years). We hope you'll join us! It's gonna be awesome again!
We'll make an official decision on the specific cruise and such in October 2020 when we see what all our cruise options are. Be sure you are receiving our newsletters so you'll be the first to know! If you don't want to miss out on this next cruise, contact us to get on the Feb 2022 wait list!
2020 Couples Cruise Comments
Here are some of the feedback we've received from happy cruisers!
I most enjoyed the positive practical approach to healthy intimacy in a Christian marriage and Laura's positive, straightforward, "unashamed" approach to sex – as a wonderful gift from God.

~~~~~~~

This trip is exactly what the doctor ordered! I had read a couple of Laura's books but was finding it difficult to find time to discuss it with my spouse. This cruise has been a perfect opportunity to both learn and apply what we have learned!

~~~~~~~

I love that Laura does these cruises during Valentine's month! Great reminders of the foundational principles of marriage. We also got to meet some incredible couples that have the same desire to have a strong intimate relationship in the context of gospel principles–how God meant it to be. Thank you Laura for being able to relate with both men and women to help them understand each other better. I love seeing how God is using you to create fulfilling, beautiful, wholesome, eternal marriages!!

~~~~~~~

These workshops have immersed us in life changing concepts – how it is our individual responsibilities to do what we know (that is the hard part). I know we can build a stronger marriage if/when we do the work! 

~~~~~~~

This cruise is definitely worth the investment of time and money to improve your marriage.

~~~~~~~

I came two years ago and thought I didn't need to come this year because I knew it all. I was so wrong! Now I know it is imperative to come back again for our anniversary in two years to keep learning!

~~~~~~~

Come learn how to make a "good" marriage incredible. Thank you, Laura!

~~~~~~~

Don't even question going on this cruise. Just schedule it, and make it happen!
Related Resources
#SEXtraordinaryMarriages