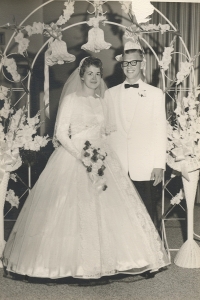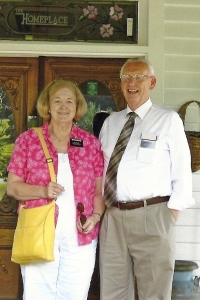 Happy 50th Anniversary! — Morris and Elaine Bastian
It isn't everyday that a couple reaches that fabulous milestone of 50 years of marriage. My good friends, Morris and Elaine Bastian, have successfully done just that!
Morris and Elaine Bastian have been great supporters of my efforts through the years to help strengthen marriages. In fact, Morris Bastian was one of the editors of my book And They Were Not Ashamed — Strengthening Marriage through Sexual Fulfillment.
The following is a little bit about the Bastians, and some of their suggestions for building a strong and happy marriage to last throughout the years.?????
About the Bastians
Morris and Elaine Bastian met on a blind date after Morris returned home from a mission to Northern California for the Church of Jesus Christ of Latter-day Saints.
Morris and Elaine attended a dance at the Institute of Religion at Boise Junior College in Boise, Idaho. Morris said it was love at first sight, as she was the "most naturally beautiful" girl he'd ever seen. Elaine said it took her a little longer to be "won over." Morris said of their courtship:
"We went together for about two months. I was in love, but I tried to forget her because I just couldn't see how I could marry and do all the things I felt I had to do before marriage…especially graduate from college and get established in a career. So, I phoned her one night and called it off. I told her I was sorry, but it just wasn't right.
Three days later, I found myself at her door at 11:30 p.m. at night with an engagement ring. I felt like a heel. I didn't know what to say or do so I just gave her the ring and that was that. Thankfully she accepted! We were engaged on June 28, 1960, and married on September 9, 1960 in the Idaho Falls LDS Temple."
Morris and Elaine have raised seven wonderful children, and have shared a life of faith and service to others. Elaine is a great woman of faith, and a believer in the promises of God. She often taught her children that, "All things work together for your good when you walk uprightly before God."
Morris spent most of his professional life teaching at the Boise Institute of Religion at what is now Boise State University. Together Morris and Elaine have served many missions for The Church of Jesus Christ of Latter-day Saints.
They have served as mission president of the South Dakota Rapid City Mission (1979 – 1982); a Church Educational System (CES) mission to BYU-Hawaii as an instructor in the department of religion (1998 – 2000); and a CES mission to Southern Virginia University (SVU) as an instructor in the institute (2010 – 2011).
One of their favorite pastimes is to dance to the oldies in their kitchen!
Thoughts on Building a Strong and Lasting Marriage
The following are some of the Bastian's thoughts about key things that help build a strong and lasting marriage:
1. Be Committed. Enduring marriages begin with a strong commitment to do whatever it takes to stay together. The commitment has to be stronger than "We'll see," or "We'll try," or "I'll do my best." Just like there are good days and bad days in your life; there are good times and trying times/seasons in your marriage. You have to find a way through the tough times.
2. Fight Fair. If you must fight, fight fair. No hitting below the belt. Don't issue ultimatums, make threats, get even, etc. Marriage isn't always easy, but it is still wonderful and worth it.
3. Stay Focused. Always keep your eye on the important things–like being a forever family. Don't get distracted. Always remember what your marriage is about. It's easy to be blinded by the craftiness of men.
4. Meet Each Others Needs. Follow the advice given by Martin Luther: "Let the wife make the husband glad to come home, and let him make her sorry to see him leave."
5. Be the Best Spouse You Can Be. Charles Shedd wrote: "Marriage isn't so much about finding the right person as being the right person." We have found that concept to be foundational in strong and enduring marriages.
Congratulations to Morris and Elaine Bastian for their wonderful life together thus far. They have been a shining example not only of a life of service and love of God, but they also set a great example of a happy and healthy marriage to all! Thank you!
Related Articles: "Happily Married Couples Needed" by Laura M. Brotherson