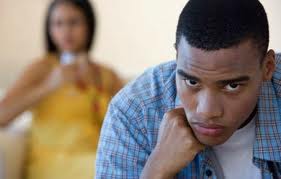 The following is an email from a woman who shares her experience with feeling rejected sexually, and how it changed her perspective on many things about sex and the marriage relationship. We appreciate her willingness to share her insights.
Dear Laura,
I think I have just had a tiny glimpse into how men feel when they're wives are not interested in sex. My husband has been very busy with work and lots of things on his plate, and so have I.
Last night I suggested we go for it! He almost seemed a bit surprised that I was seriously offering. He replied that he didn't really want a quickie, as I guess that's what he thought I was suggesting.
After talking a bit about some other stuff I said, "You know, we don't have to just have a quickie," and that's when he said he was really tired and wanted to wait 'til tomorrow. It's not like this was the end of the world or anything, or that he was outwardly rejecting me, like I imagine happens to some men.
But I just had a twinge of what it must feel like to be a man with an uninterested wife.
I had some work to do on the computer, so I went out to finish that. I remembered a product a friend had suggested for lovemaking and was looking it up. Some of the pictures were a little suggestive, and for the first time in my life I could finally see why pornography could be a potential draw for men (or even women).
Being in a minimal state of longing and feeling somewhat rejected definitely heightened my attraction to the visual images. I even had sexual dreams that night, that I normally never have or remember.
I know this is probably nothing compared to what many men experience on a regular basis. I am just humbled by what little piece of their lives I feel I may have now experienced.
I guess this kind of scenario is an example of how marriage is such a people-growing process. I had to calm my fears about my attractiveness. I had to discipline myself to not venture further into the romantic images that were readily available on the internet.
I had to acknowledge the important role sex plays in a marriage, probably even more so for men, many of whom have likely been frustrated for a long time.
I feel sad for them and for me, even though I know my situation is not a permanent condition. My husband would probably laugh at the drama I have attributed to this "non-situation."
But I feel greater empathy for the many men who write to you and post on your website about their feelings of rejection and hopelessness.
I hope maybe somebody reading this will be encouraged to make sex a higher priority and to understand the sadness and vulnerability that is created by a lack of sexual connection in a marriage.
~~~~~~~~~~~~~~
I so appreciate her sharing these insights! It can be very powerful for any of us to get a glimpse into our spouse's perspectives and better understand how they might be feeling.
You'll also find in my "The Marital Intimacy Show" podcast Episode #016 — "What Sex Means to a Man" I share a poignant and personal description from one husband who eloquently describes the power of sexual connection, providing a beautiful example of what sex may mean to your husband!