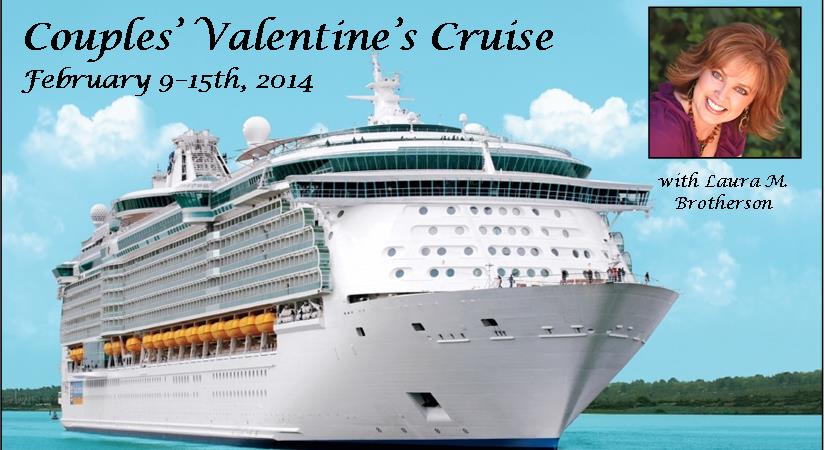 Join us for a fabulously fun Couples Cruise to the beautiful Caribbean Islands! We'd love to have you join us for our 5th Couples Valentine's Cruise coming soon in February 2014.
It's the perfect Valentine's Day gift! It's sure to be another fabulous marriage-strengthening experience for all!
Click here for all the details and to see fun photos from previous cruises!
Plan now to join us! Get ready for some fun in the sun…and all kinds of other fun too! ; )
Here's what previous cruisers had to say:
"The cruise was fantastic!!! I only wish next February was already here. This had to be the most fun vacation I have ever had. It felt like I was out on a really fun date for seven nights in a row. I loved the seminars, the entertainment, the food, excursions, friends, clean rooms, everything was so excellent!!!!!!!!"

~~~~~~~~~~~~~~~~~~~~~~~~~

"This cruise was a blast! I highly recommend it to any couple that wants to build a better marriage…and come away with a better relationship with your husband as your best friend and lover!!"

~~~~~~~~~~~~~~~~~~~~~~~~~

"The cruise was GREAT, not only for the for the seminars alone, but it was so much fun getting to know other couples, socializing, and the on-shore tours. In fact, I think the cruises with Laura are the best cruises I've ever been on. It was the ultimate "Valentine's Cruise," and I highly recommend the tradition! The investment in your marriage will be returned MANY times the investment!"