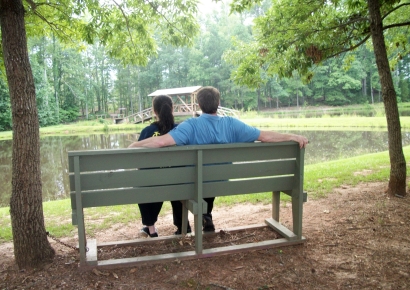 Podcast: Play in new window | Download
Subscribe: iTunes | Android | RSS
In this Episode #008 — "Affair Proofing Your Marriage, Part 4 — Vulnerability and Opportunity" of The Marital Intimacy Show marriage and intimacy expert and author, Laura M. Brotherson, provides power-packed tips for affair-proofing your marriage. Affairs are more likely to occur when vulnerability meets opportunity. Learn what you need to do to reduce vulnerability and avoid opportunities, all the while building a stronger and more connected marriage.
In this final segment of this Affair Proofing Your Marriage series we'll conclude with a discussion of:
Avoiding personal relationships with others of the opposite sex, while building friendships with persons of the same sex;
Setting mental boundaries; and
How affairs are a counterfeit of the real thing in marriage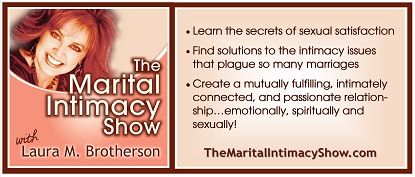 The Marital Intimacy Show Info
We get to talk about sex!! How fun is that!? Show host, Laura M. Brotherson, LMFT, CST, marriage counselor, certified sex therapist, and best-selling author takes on the taboo subject of SEX — shining a needed light into the intricacies of intimacy and marriage. "The Marital Intimacy Show" provides straight talk about empowering women and couples to create the intimate relationship of their dreams. This podcast is your trusted Christian resource to strengthen marriages intimately and help you create your own "sextraordinary" marriage!! You'll find inspiration to:
Elevate the gift of sexual enjoyment to its divinely intended place.
Embrace the God-given gift of sexuality.
Learn the secrets of sexual satisfaction.
Find solutions to the intimacy issues that plague so many marriages.
Create a mutually fulfilling, intimately connected, and passionate relationship: emotionally, spiritually and sexually.
Find us at TheMaritalIntimacyShow.com
Click Here! — Episode Quick List
Click Here! — Episode Full List (with descriptions)
Click Here! — Listen in iTunes