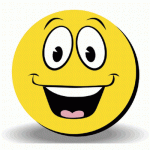 I have to share one of the favorite things I learned from attending The Women's Information Network (The WIN) Launch event last weekend. Paula Fellingham, Founder and CEO of The WIN and host of the WIN show "The Joy Show" shared eight ways to be happy! Here they are:
How To Be Happy
Think gratitude/Be grateful
Be other centered — offer love and kindness
Be flexible and cheerful
Be passionate about something (What do you love?!)
Have positive self-talk and healthy self-fulfilling prophecies
Ignore your negative thoughts (or use your mental "delete" key)
Get rid of all negative expressions
Ask yourself what you could do to make yourself feel happier right now?
I'm personally working on the "Be flexible" step! How about you?!