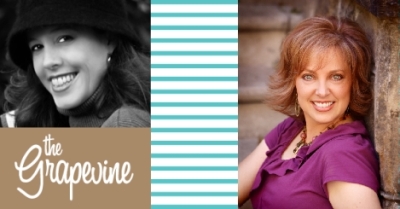 INTERVIEW AUDIO NOW AVAILABLE — www.TheGrapevineConversations.com
Join Sheri Joi of Latter-day Woman Magazine's "Grapevine Conversations" in a LIVE conversation with Intimacy Expert – Laura Brotherson on Tuesday, August 24th, 2010 from 9 – 10 pm (MST).
To participate call the toll-free conference line at 507-726-4240 and when prompted enter passcode 100993#.
NOTE: Times for the call are : 8:00 pm (Pacific Time), 9:00 pm (Mountain Time), 10:00 pm (Central Time), 11:00 pm (Eastern Time).
Particpate on the call – and be one of the WINNERS of a copy of Laura's Book – And They Were Not Ashamed–Strengthening Marriage through Sexual Fulfillment. Winners will be announced on the call. If you have a question for Laura you can send it to sheri@latterdaywoman.com before Tuesday's call.
Interview questions included:
And They Were Not Ashamed – Book

Common questions I receive

Couples Cruise

Talking to kids about sex

Laura's dream opportunity

Favorite episodes of "The Marital Intimacy Show"

Marriage tips

…and other personal questions! : )