Join Laura M. Brotherson for her Energy Healing Conference presentation: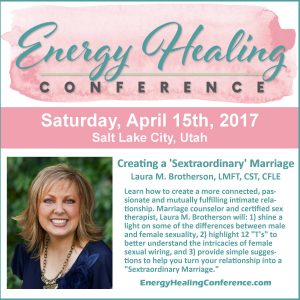 "Creating a 'SEXtraordinary' Marriage"
Saturday, April 15th, 2017, 1 p.m. (Sandy, UT)
Laura's one-hour class will provide key insights missing in many marriages. Learn six steps to help you create a more connected, passionate and mutually fulfilling intimate relationship. Laura will:
shine a light on some of the differences between male and female sexuality
highlight 12 "T's" to better understand the intricacies of female sexual wiring, and
provide simple suggestions to help you turn your relationship into what Laura calls a "Sextraordinary marriage."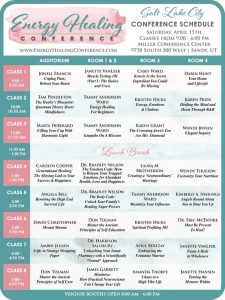 Come say Hello! Have Laura sign your book, and learn how you can strengthen your marriage intimately at the same time!
CLICK — for all the Details and to Register
CLICK — for Laura's Events page
CLICK — to view schedule