The Dating Divas Marriage Bundle
The Best Marriage Resources in ONE Place!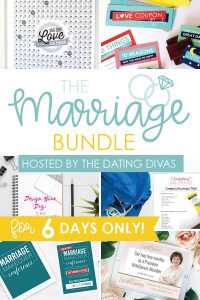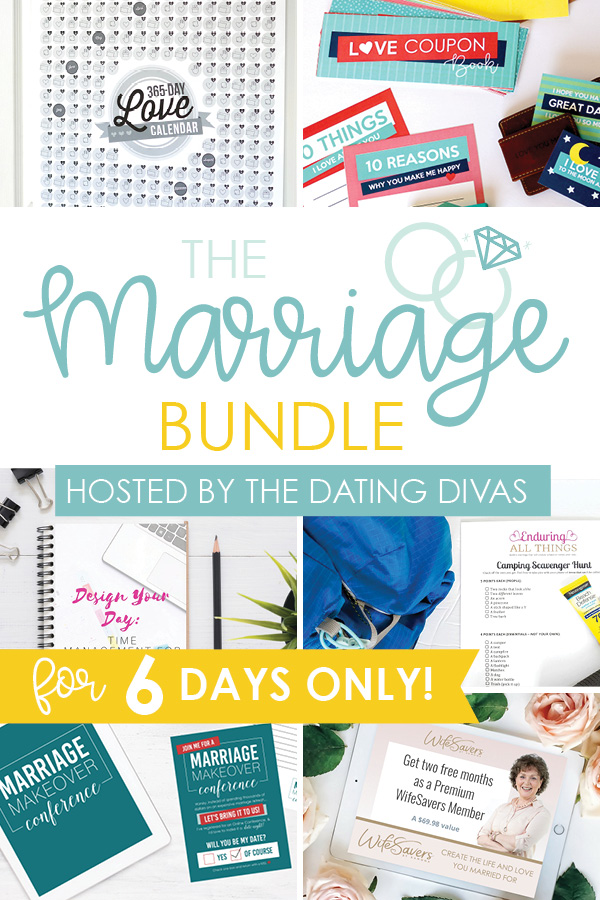 Are you finding you've HIT the wall when it comes to"bedroom time" in your marriage? Laura has the tools to get you from 0 to 60… sexually! She's sharing how those struggling in this area can "get there" quicker and easier!
If making love feels more like a chore than a pleasure…
If you often feel tool physically and mentally exhausted and tired for sex…
If pleasing your husband is just one more thing on your "to do" list…
If you feel "too touched out" from having kids climb on you all day…
If you feel guilty for rejecting your spouse over and over…
Come listen to Laura M. Brotherson!
As a licensed marriage counselor and sex therapist, Laura has so many helpful insights and her practical tips were able to help a LOT of couples with this one presentation! Talking about sexual intimacy definitely isn't a bad thing, but, let's be real, it's not exactly comfortable territory for most of us – especially when there are issues going on!
And it gets better…. Laura's presentation is just ONE of many in The Dating Divas "Makeover Your Marriage: All Access Pass!"
We've teamed up with The Dating Divas and a bunch of other marriage-strengthening bloggers, designers and experts to create the ULTIMATE Marriage bundle! You'll get the very best marriage courses, ebooks, and printables in one place just for YOU, including a $100 off coupon to our FABULOUS "Mini Couples' Cruise on Land" weekend getaway Sep 14-15 in Salt Lake City, hearing Laura in person!
Who doesn't want to enjoy a closer, happier, more intimate and passionate relationship with their spouse? This Dating Divas Marriage Bundle will be available for just 6 days (Aug 13-18) so be sure to get in on this awesome marriage package.
In the Marriage Bundle you will get resources for all seasons of your marriage! For those experiencing a long-distance relationship, we can help keep your passion for one another ignited! For those of you trying to figure out this whole parenting role, we have just what you need to get on the same parenting page and keep from screaming at the kiddos when you're ready to throw in the towel! If you are looking for the tried and true tips that make your marriage happier and less work, we've got them and we want you to have them!
We've put the very best marriage courses, ebooks, and printables all in one place!
And, of course, they have a KILLER deal for you to make The Marriage Bundle affordable for everyone so you can get in on all that awesomeness. But, once this timer below hits zero, this deal DISAPPEARS!!