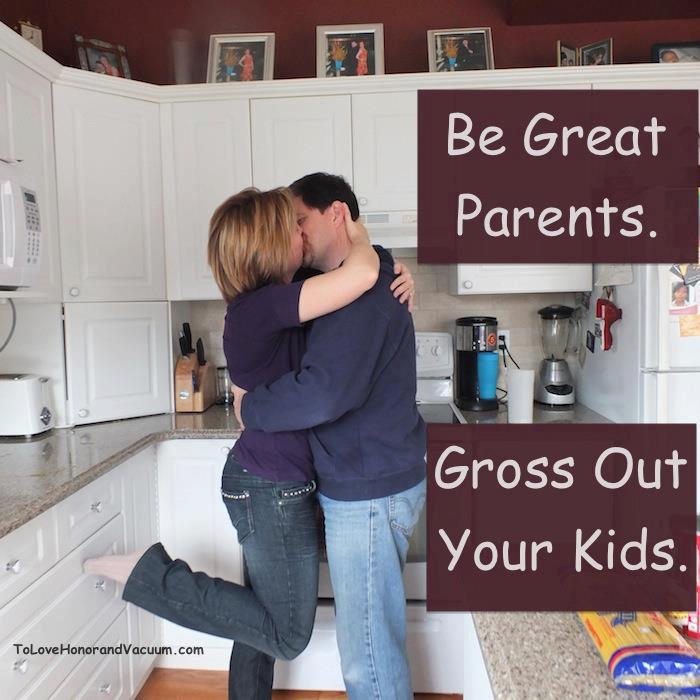 One of the best things you can do for your kids is to love each other as their mother and father! : )
This picture is a fun reminder that while kids may sometimes act "grossed out" by the love and affection you have for each other it actually creates a safe and secure environment for your children to know that their mother and father love each other.
It's the best gift you can give your children!
Howard W. Hunter gave this counsel to husbands that also applies to wives:
"One of the greatest things a father can do for his children is to love their mother."
Parents who maintain a strong and vibrant marriage despite the challenges of life set a positive example of working through the inevitable ups and downs of marriage. This haven of security and well-being helps children to flourish.
Children also develop a healthier sense of their own sexuality when they see love and appropriate affection displayed in the home.
So, remember to keep on kissing and showing your love and affection for each other…even if you gross out your kids! : )
Related Resources: